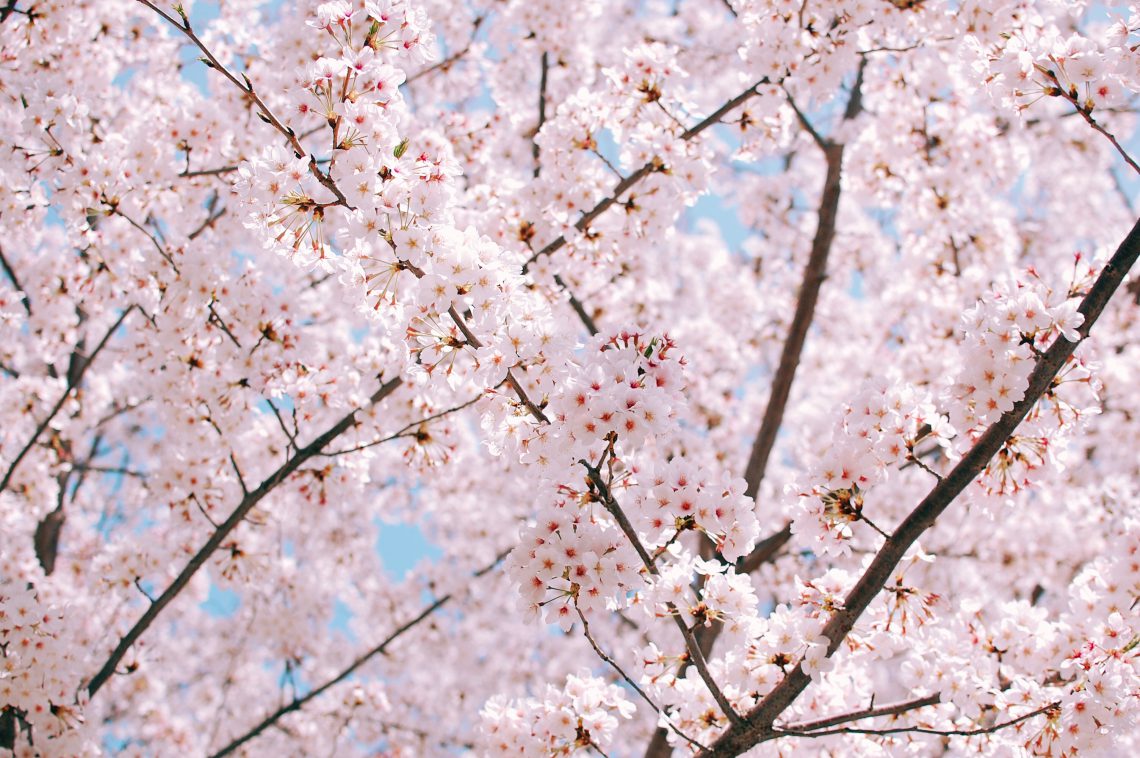 Places to go for Sakura in Tokyo
June 6, 2018
Sharing is caring!
Sakura is probably the season most tourists would love to travel to Japan. Well, at least from the social media trend, it seems like sakura is the must-go for travellers.
The pink blossoms which only last maximum 2 weeks, are probably the hardest to predict for some travellers who plan to travel to Japan. However, Japan is actually quite a big stretch of "land", so one could try to catch the pink scene up north if they did not catch it on time in the south or central of Japan.
Since I am particularly living in Tokyo, the top spots are pretty familiar for most tourists who have travelled to Tokyo before.
Chidorigafuchi (Chiyoda)
The imperial palace is probably surrounded by more than hundreds or perhaps a thousand and above of Sakura trees. During spring season, the pink scene is never quite easy to forget. Strolling along, one could enjoy the pink cherry blossoms, and the cool breeze of the air. There is also a place for couples or families to rent a rowboat to explore the moat. But do be reminded there is always a long queue to rent those rowboats. It probably take at least 2 hours to get that rowboat during peak hours. You would even have to squeeze with the crowd just trying to take a photo of the picturesque view.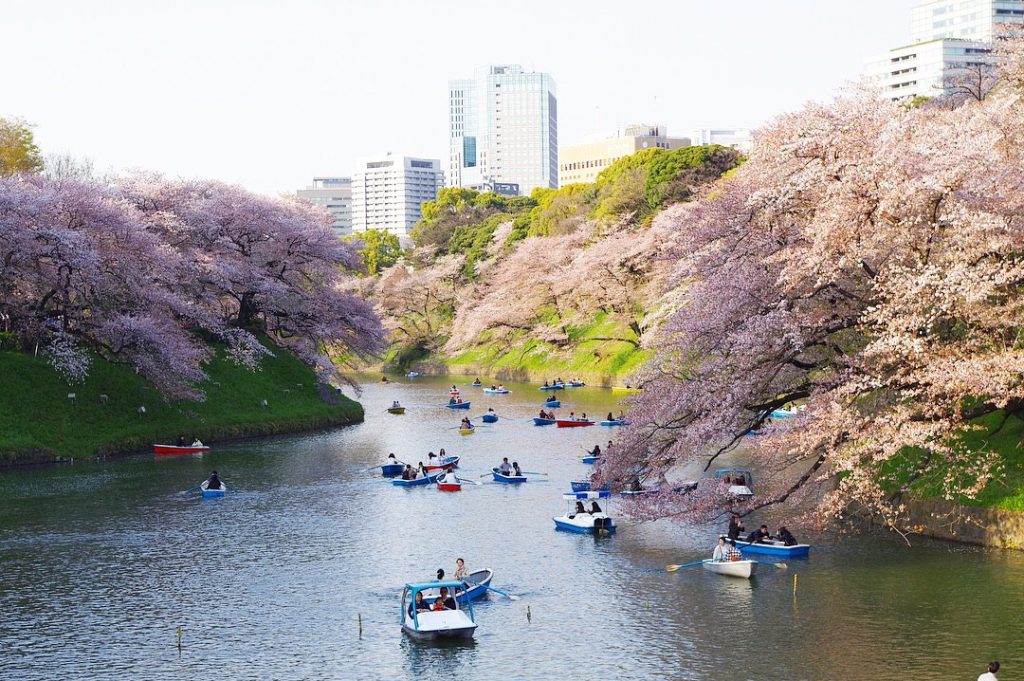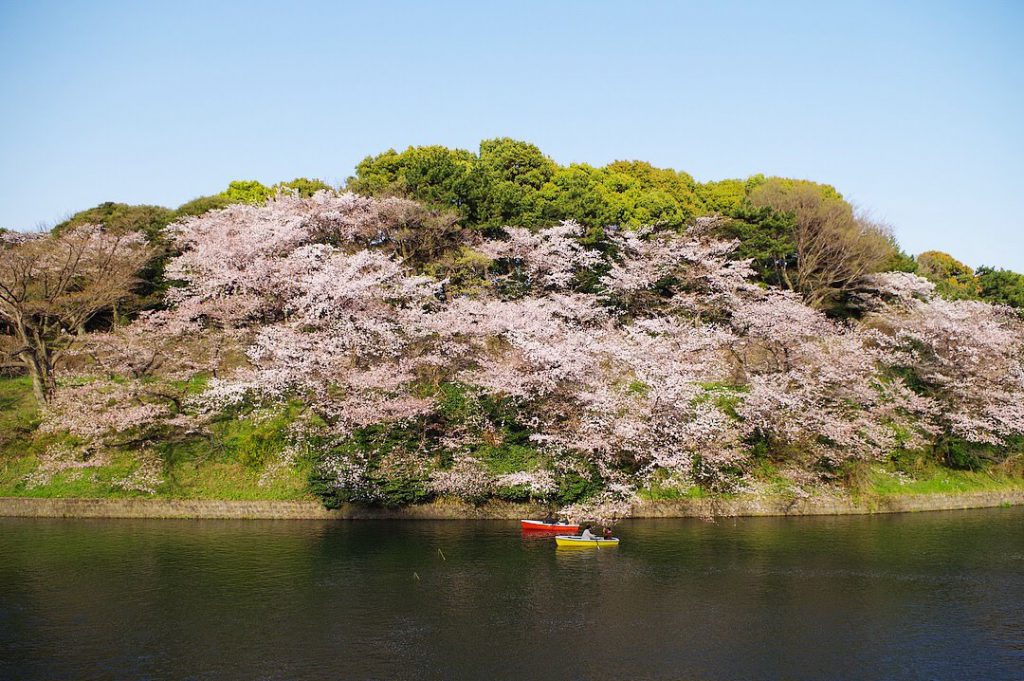 Ueno park (Taito)
I went to Ueno park a couple months back for yozakura (night sakura). It turned out to be pretty good too, except that there are many drunk salarymen during weekdays, drinking alcohol under the sakura with their bosses or colleagues. Do they even really enjoy the sakura while they are drunk? And those new employees (shinshain) will probably had to go early in the morning just to reserve a good spot for their team to come over during the evening for this sakura event. I always pity the shinsain who are working for a typical traditional Japanese company. Hierarchical is of utmost importance and it is one of the reason why some Japanese companies are still so backwards tbh. Oh ok, I side-tracked. Back to Ueno park, other than those drunkards, it was a good spot for sakura viewing too.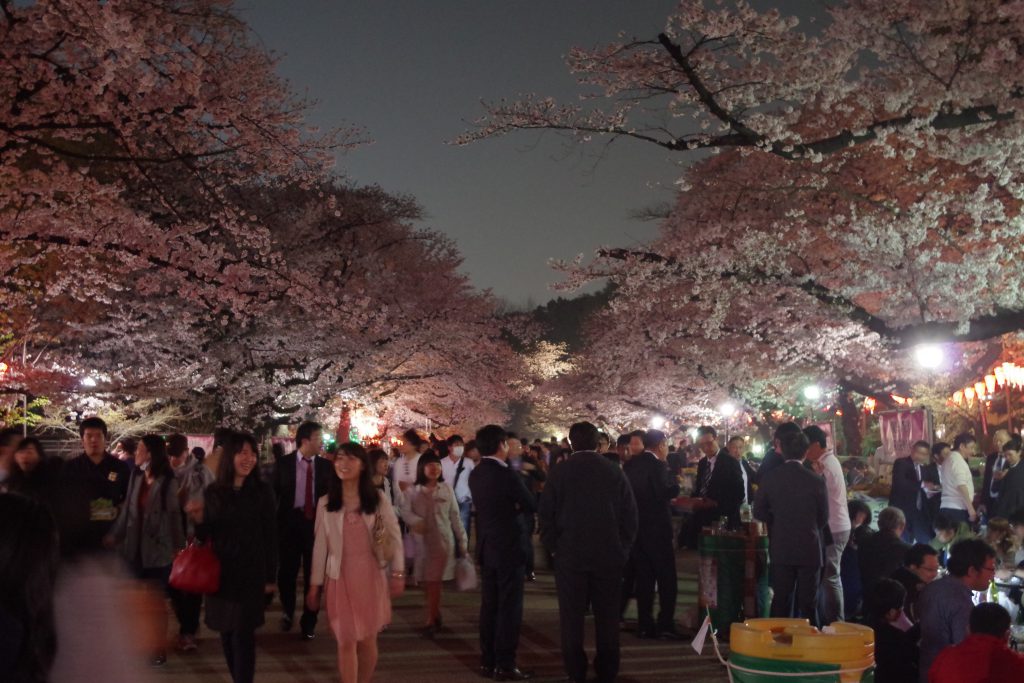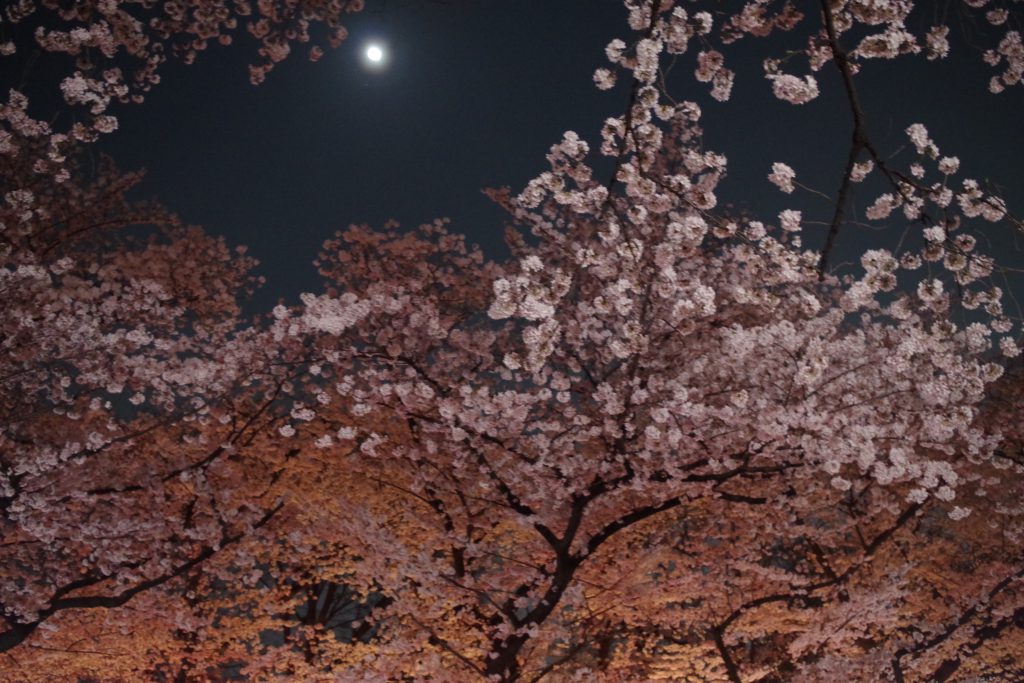 Naka-meguro (Meguro)
Nakameguro is like a chic and expensive area for some celeb standard of living. Especially if you live along the river, the rental of the property increases too. Who wouldn't like to live when you could view the sakura just out from your window. Err, but I suppose it's only for 2 weeks.. It really depends on what the person is looking for when looking for a house.

There are always food stalls during the sakura period, where vendors sell street food gourmet like kushiyaki, yakisoba, etc. and not to mention alcohol. While you enjoy the sakura, you could also savour local dishes (with a higher price tag). Or get ready beforehand to go to some conbini (convenience store) to purchase cheaper food and drink, and picnic under the sakura. That would be a cheaper alternative, provided you could find a nice spot to settle down for a picnic.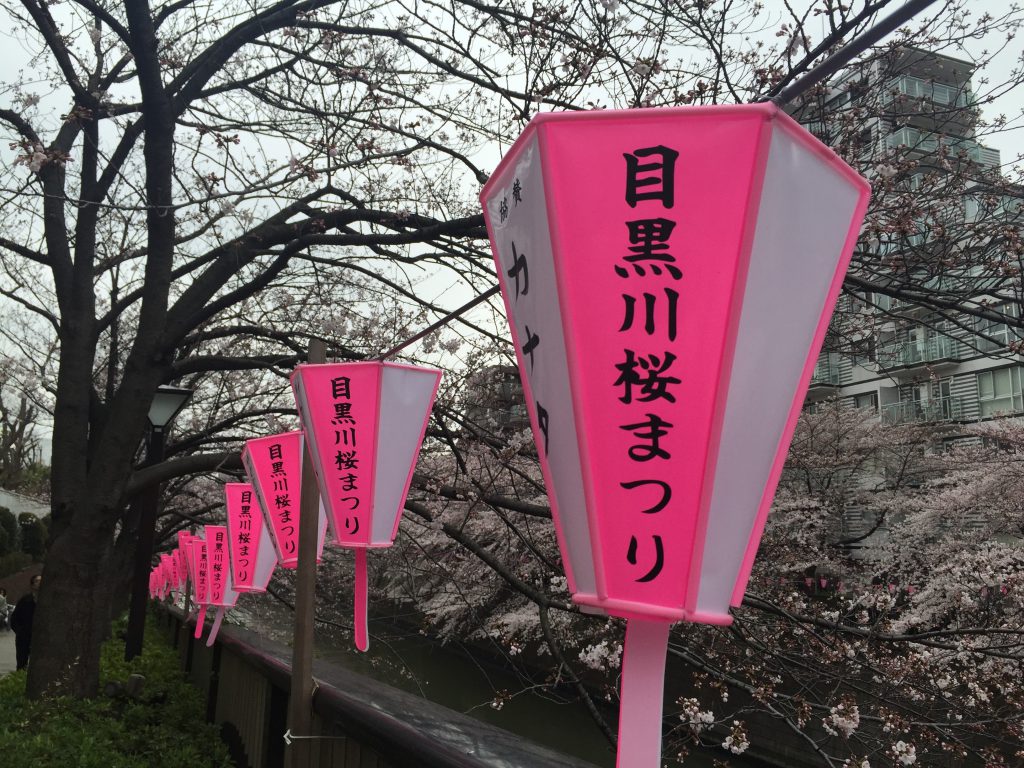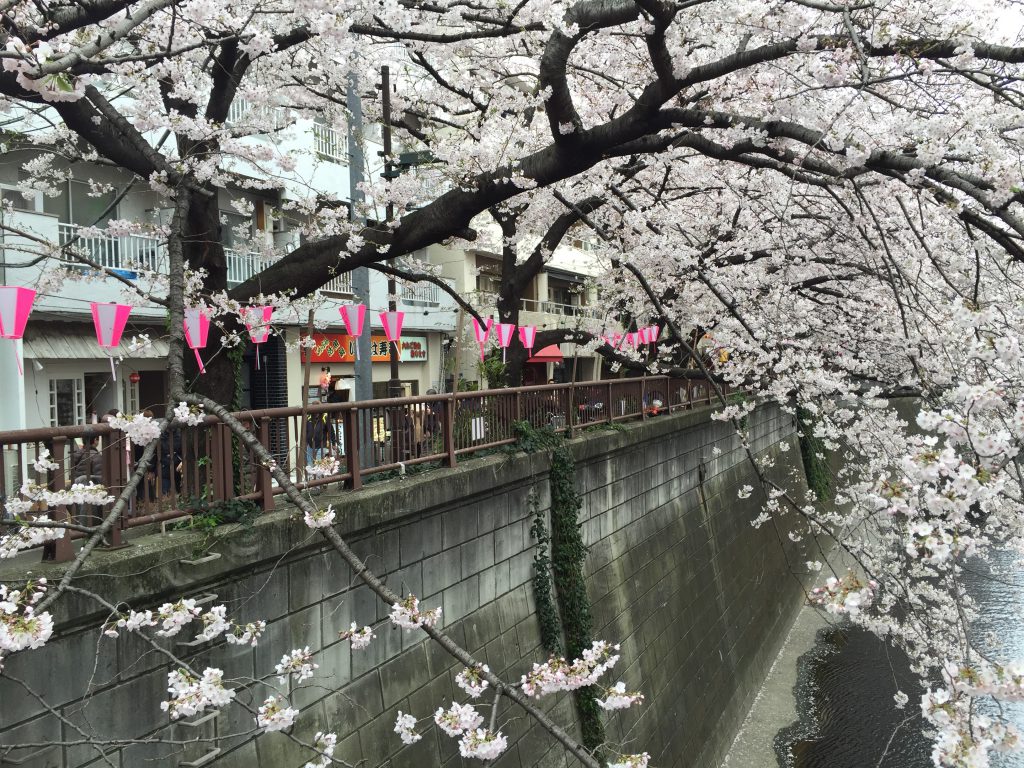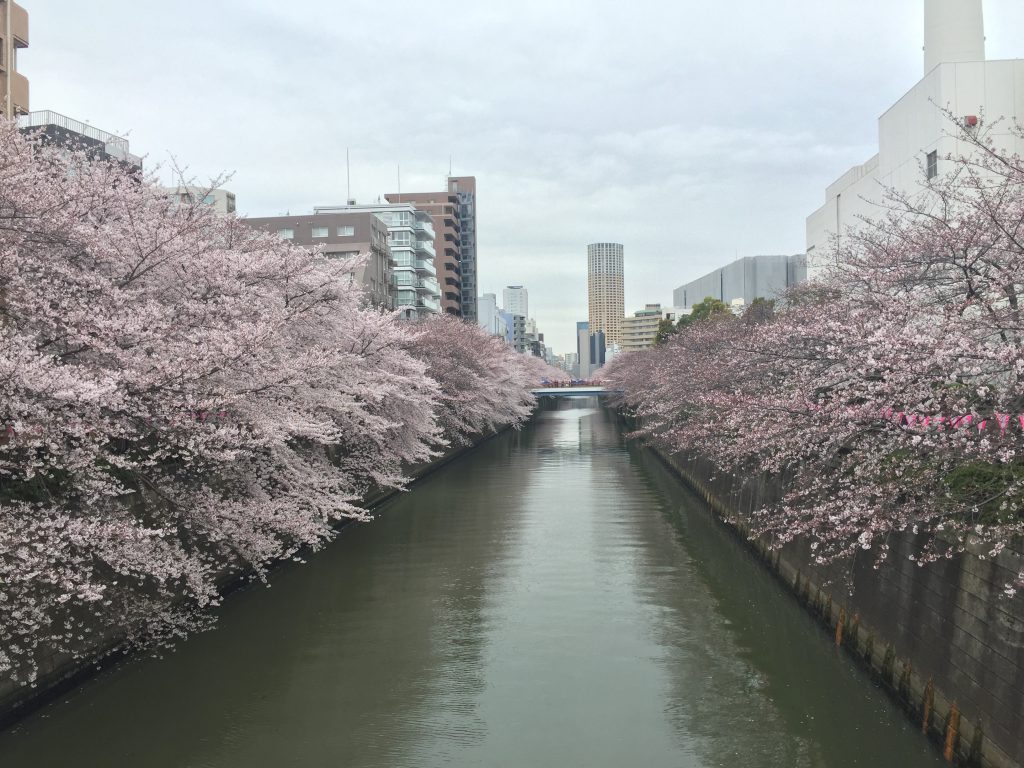 Kinshi park (Sumida)
Because I live in the east of Tokyo, Sumida-ku is probably a place I am more familiar with. Kinshi park is a place pretty much for the locals who stayed in the area to enjoy their leisure time during their weekends. Not to mention, during sakura season, many locals will spread out their tents, picnic mats and start a feast with their friends and family under the sakura trees.
Although the trees are not as spectacular as those for the main tourists, it is nice and comfortable for the locals to enjoy all for themselves. And a bonus, you could takes sakura photos together with Tokyo Skytree from this park.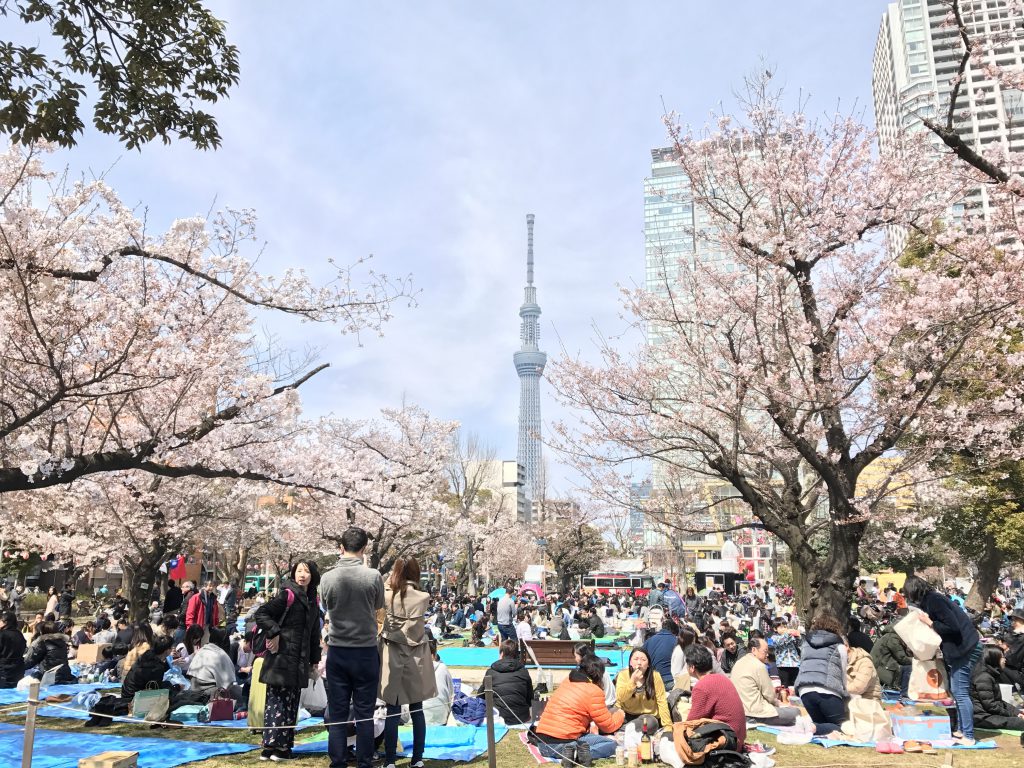 Sumida river (Sumida / Taito)
This is a long stretch of river, and the most famous spots for tourist is the bridge between Asakusa and Sumida metropolitan building (where you could see this weird shape building from Asahi, which is suppose to be a golden fire flame). Tourists could also enjoy the scenery by taking a ferry ride along the river, together with Tokyo Skytree as a symbolic tourist background.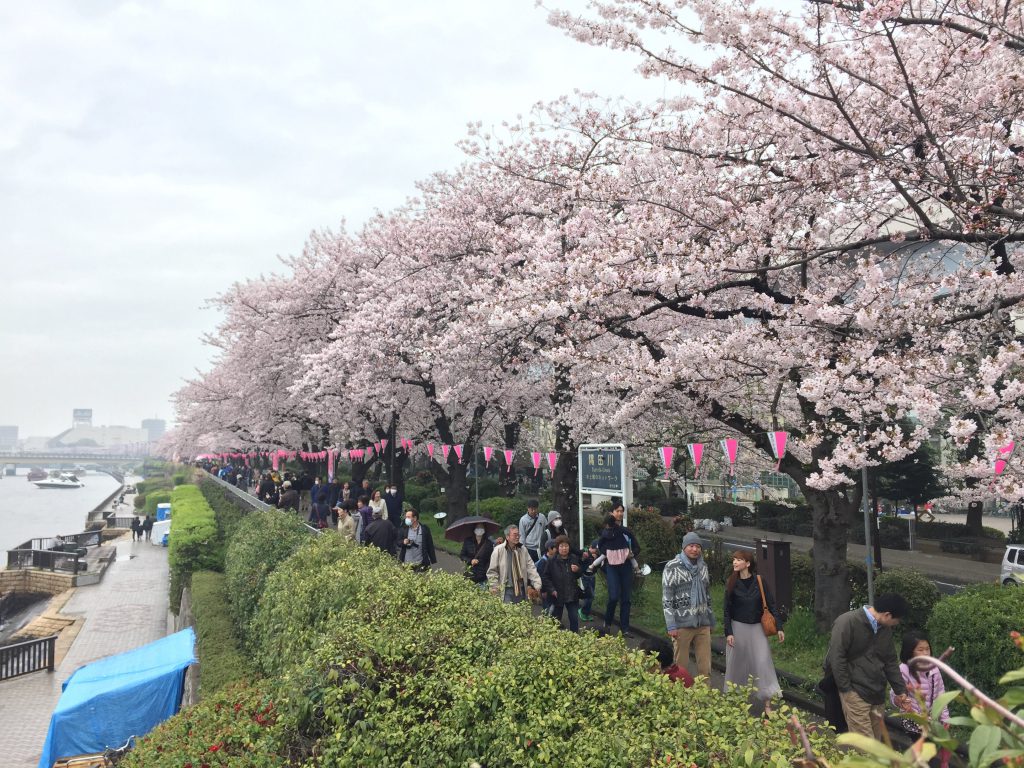 Featured image yukari harada
You May Also Like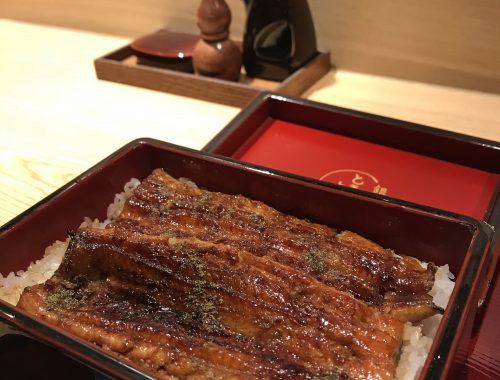 June 4, 2018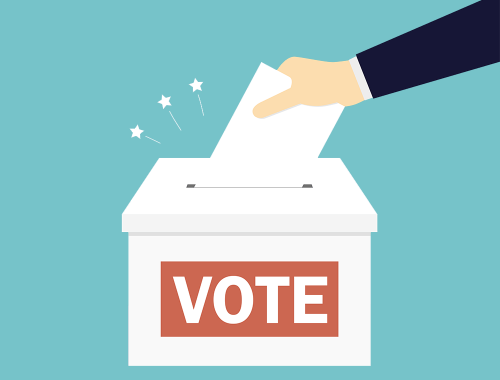 July 11, 2020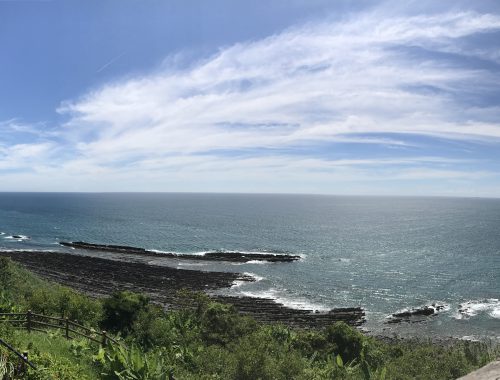 June 18, 2018