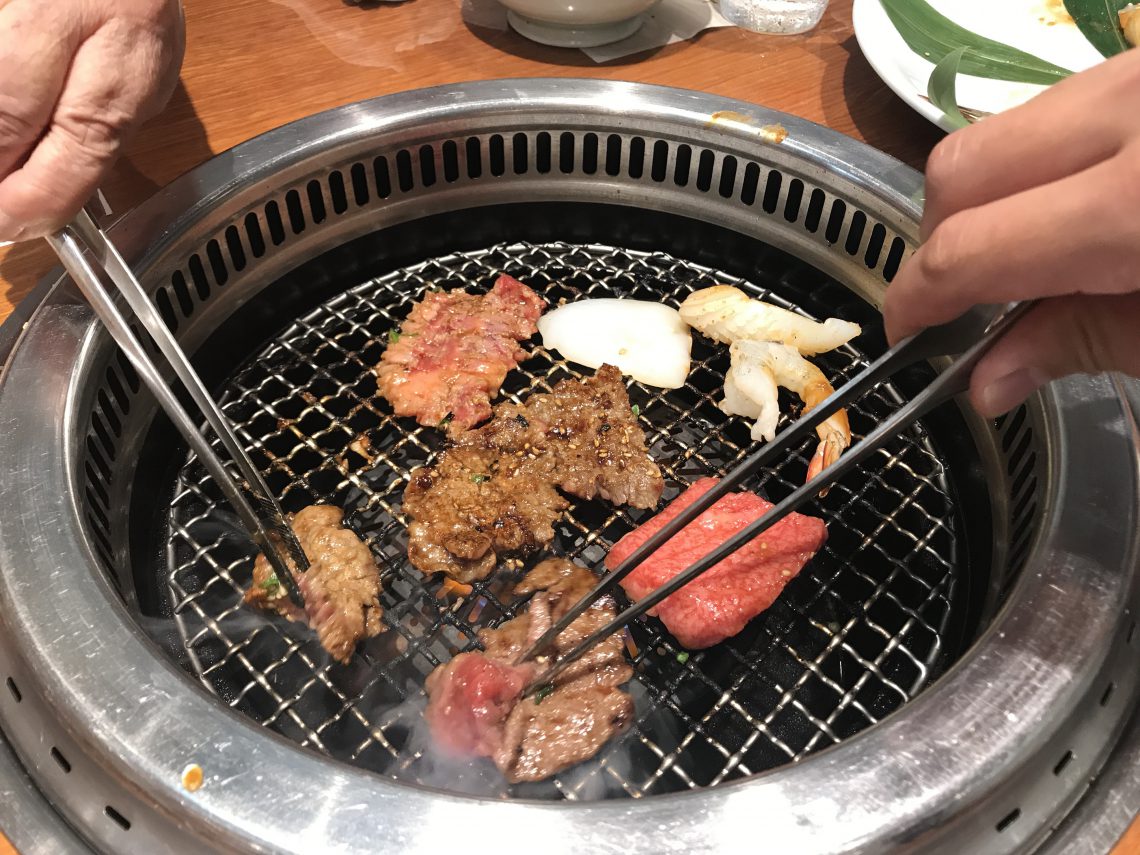 Affordable Yakiniku places to go in Tokyo – for Japanese barbecue meat lovers
June 1, 2018
Sharing is caring!
My love for yakiniku started when I was back in Singapore, dating with my then-boyfriend, now husband. He introduced me to try out this restaurant called, Gyukaku for one of our dinner date. Well, Gyukaku is actually a chained yakiniku restaurant based in Japan, targeting to be affordable. But it is not affordably priced out of Japan at all. So it was a "luxury" for me to try this whole new yakiniku thing and I was excited. Just look at the meat and barbecue-ing over charcoal got me all excited like a little child. The first bit of the meat was just, wow. And soon after that, I was all into yakiniku. It's like my number one list among all food. (Well, but too much do make you miss eating other food too, like my cantonese dim sum, local ban mian, hokkien mee etc.)
So here are my collection of the yakiniku restaurants I'd explore in Japan. Not all listed though, only those worth trying would be recommended here. And Gyukaku in Japan is not exactly a go-to place in Japan (trust me).
Ushigoro Bambina
My ex-company boss treated me to this place as he said it was really good (and he used to had dinner date). I would say the meat is pretty good but the quantity and thickness wasn't as cost-reasonable as compared to the usual yakiniku places I had been to. But if you are looking for a good dating place, this may be the right place for you.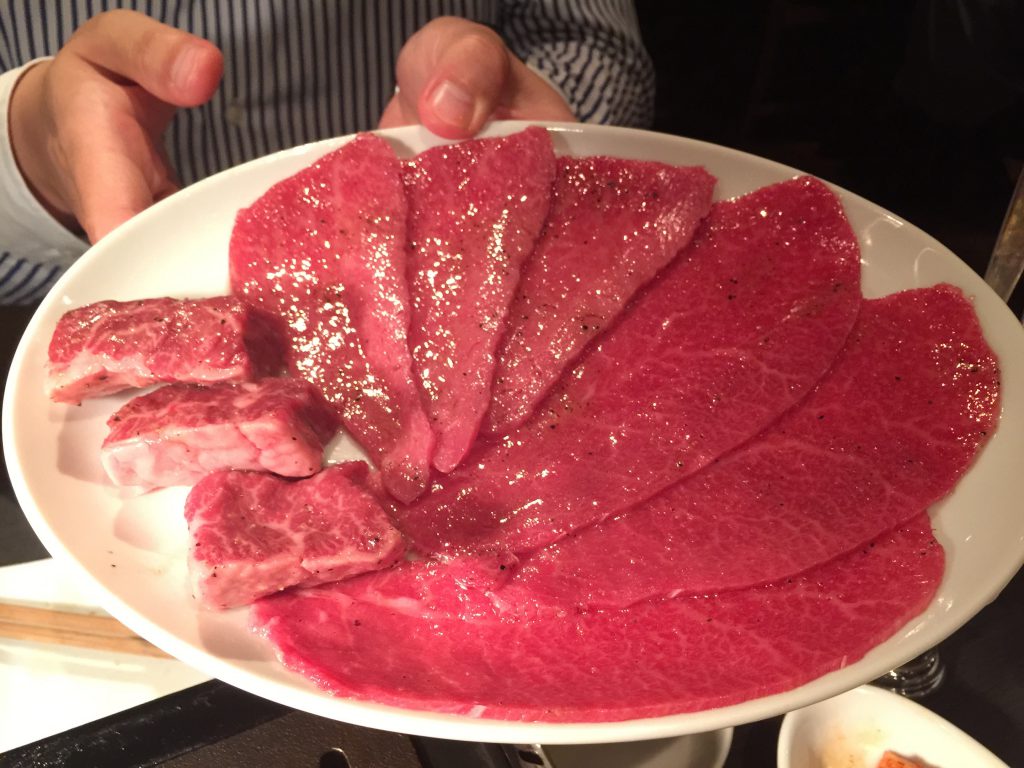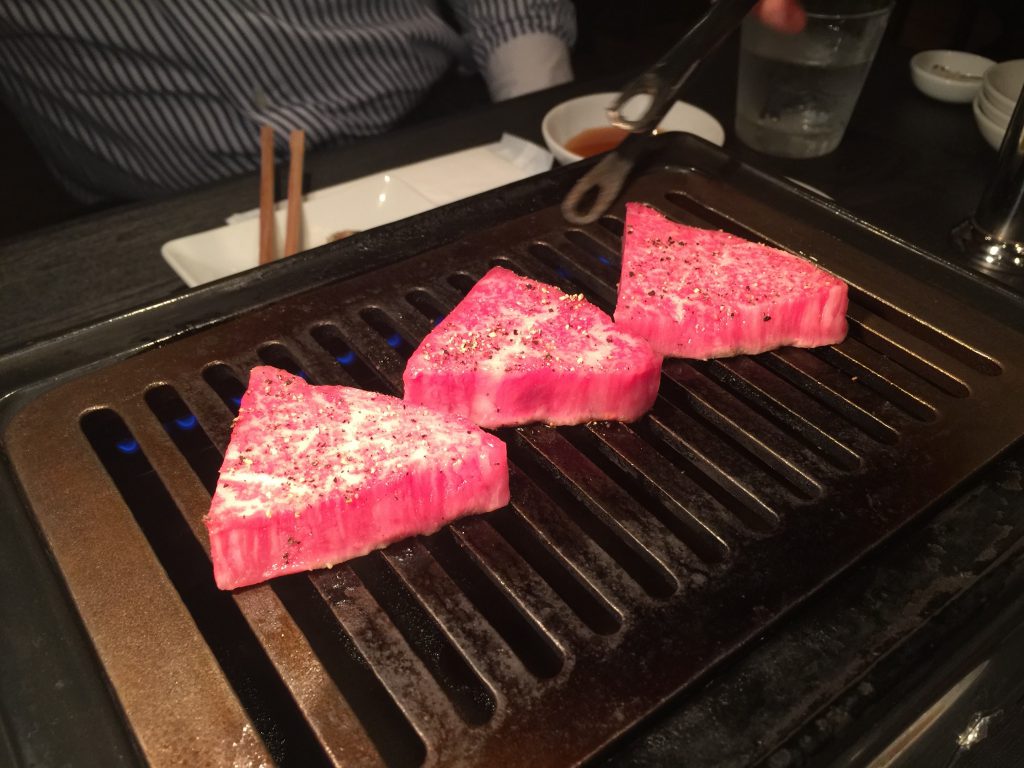 http://www.ushigoro-bambina.com/en/
Oreno Yakiniku (俺の焼肉)
This is a chain restaurant but with different food themes. They always start their restaurant name as "Oreno food-related name"
The cost and quality cannot be beaten. This is probably one of the best I'd tried in terms of the cost plus the quality of meat you can get from this restaurant.
Lunch is recommended if you feel that you do not want to spend a hole in your pocket for good meat.
This Gyutan set is only 990yen. (omg)

And this is only 1,399 yen (if I do not remember wrongly).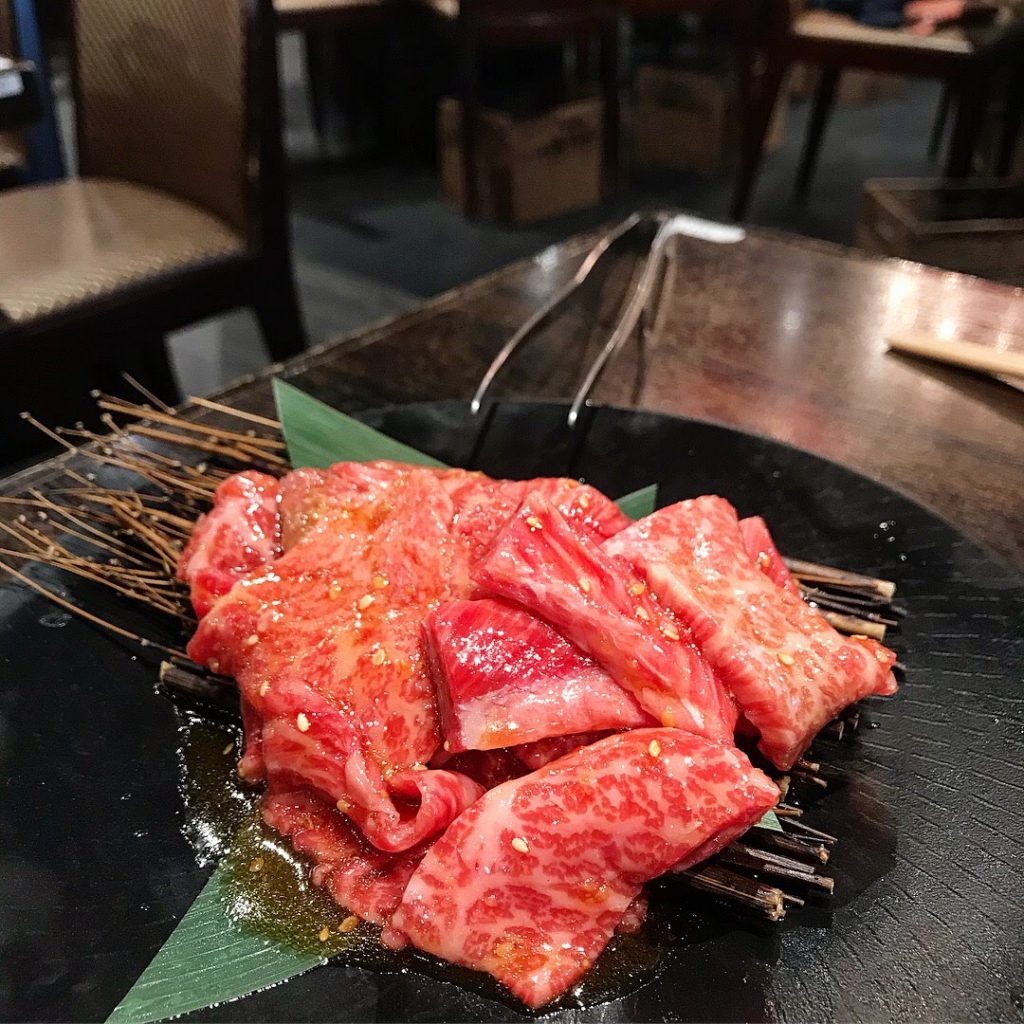 Oreno Steak (俺のステーキ)
I believe this is a new range from their Oreno series.
Basically their main course menu is grilled steak (which is pretty huge portion). However, it could get a little too much of meat for 2 persons. Lesson learned, invite 2 more friends to join us if we ever patron this shop again.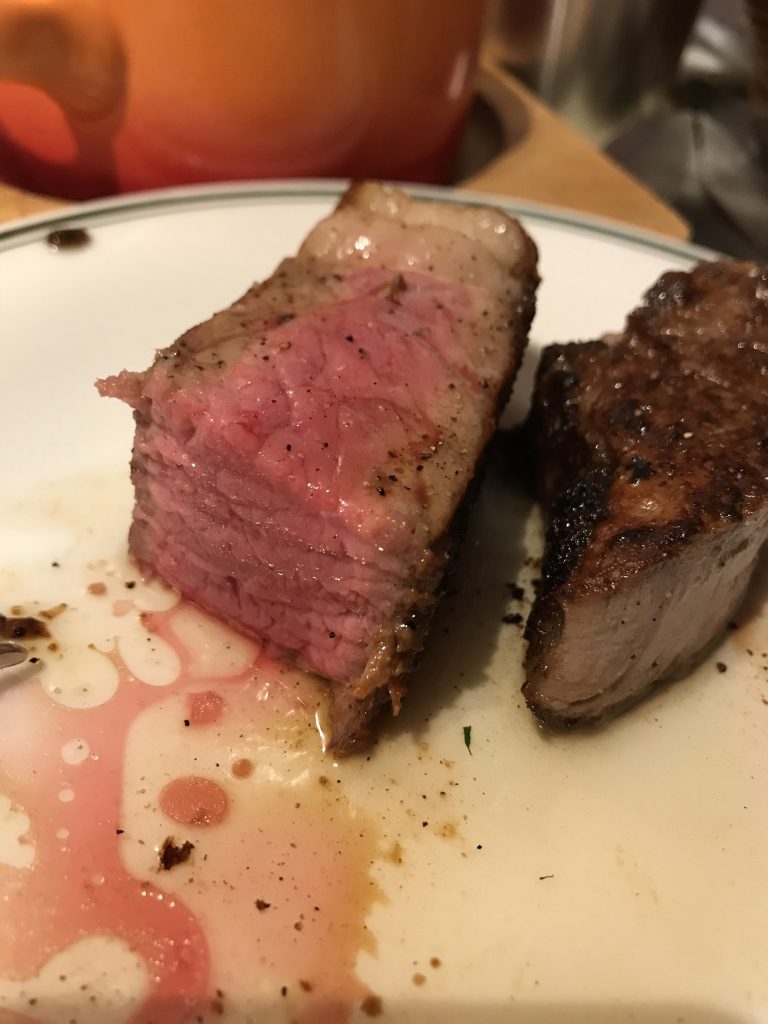 Ikinari Steak (いきなりステーキ)
Another chain, but with good quality  meat if you are looking for big, chunky, juicy meat to eat your heart out (at reasonable price). Our place to go-to when we have craving for just meat with volume. And you could also get the their beef member card (similar to a mileage point system).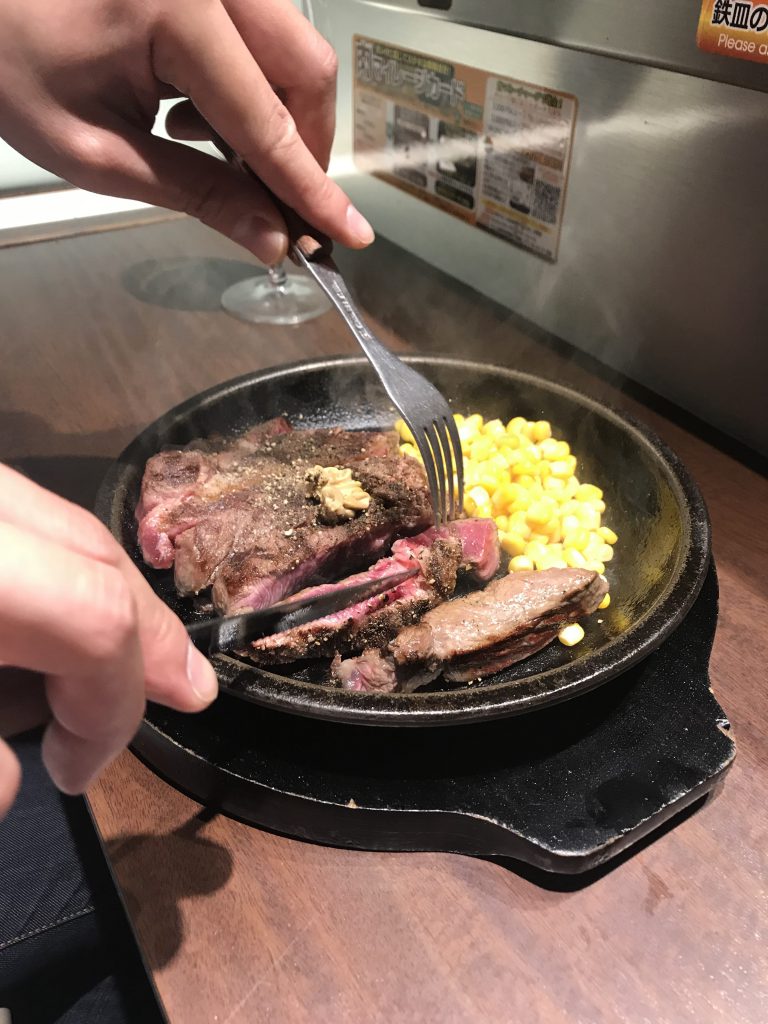 Kurogewagyu Ushikuro (黒毛和牛 うしくろ )
I love their tongue with wrapped with negi. Just the thought of it makes me drool.
And apparently, they only use female cow for their wagyu. No male allowed in their meat industry. A little pricey but still pretty reasonable with the quality you get.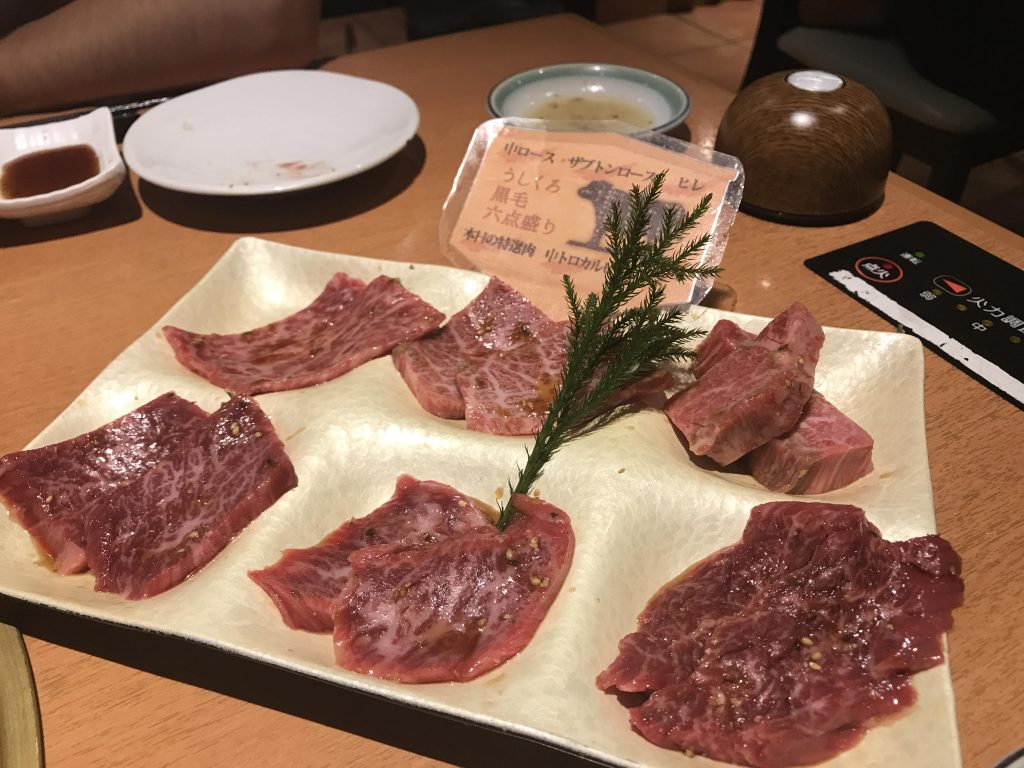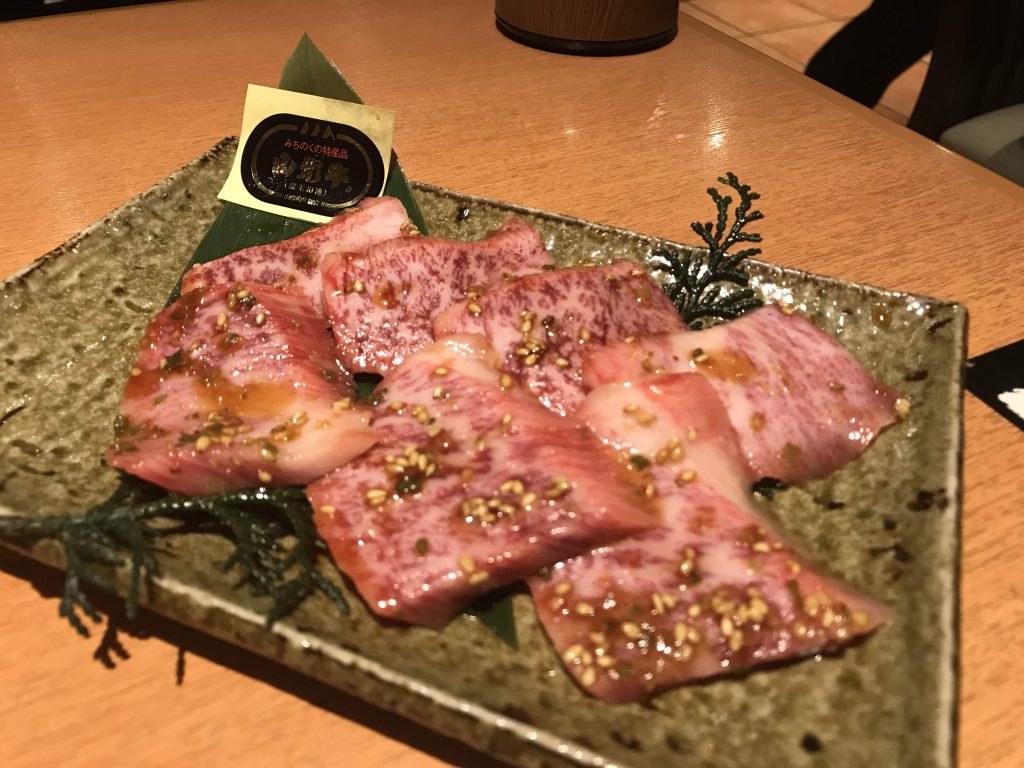 The place I frequent is located in Kikukawa(菊川)though. I have not explored other branches before.
An An Shichirin(安安七輪焼肉)
Cheap option if you are looking for yakiniku without burning that pocket. They have buffet (tabehodai and nomihodai) to eat till you are full kind.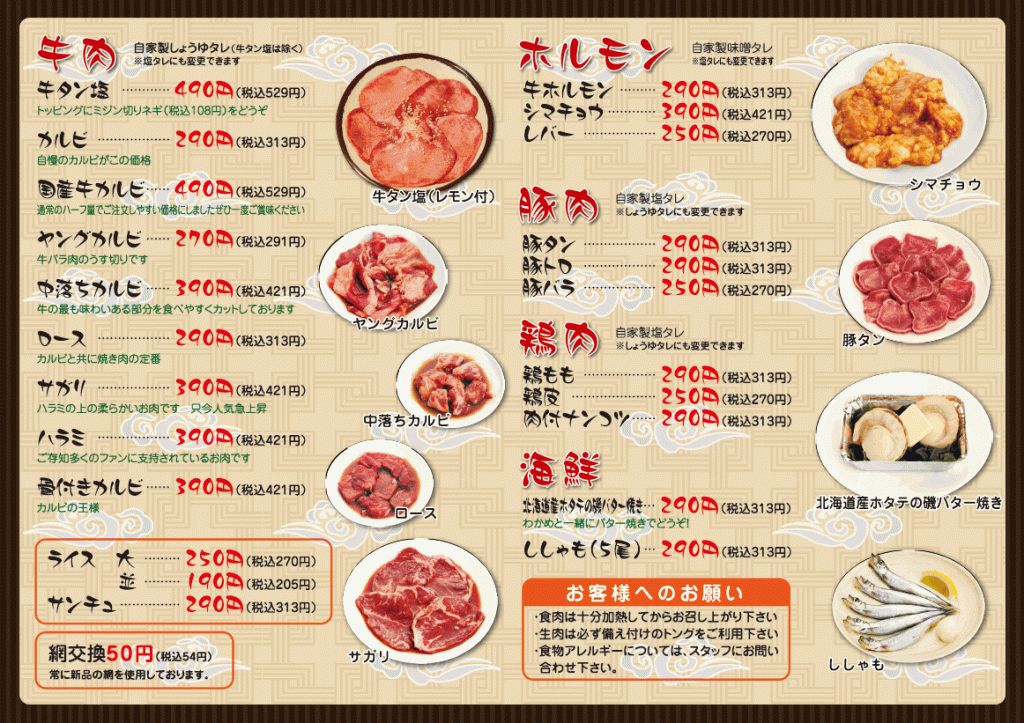 Look at the menu, the price is unbelievable if it's in Singapore.
http://www.fuji-tatsu.co.jp/html/menu/tabehodai_kanto.html
Sanzenri (三千里焼肉)
Lunch menu recommended since I only live nearby to this area. Well, technically not so near, but near enough to spend most our weekend in this area for shopping and all.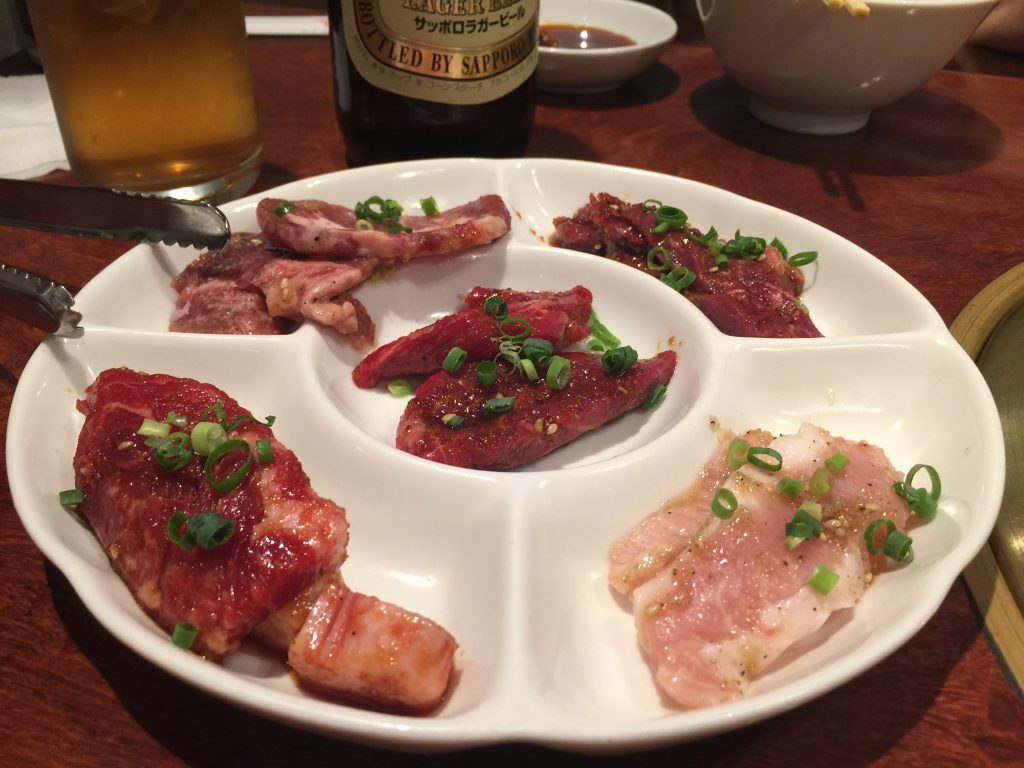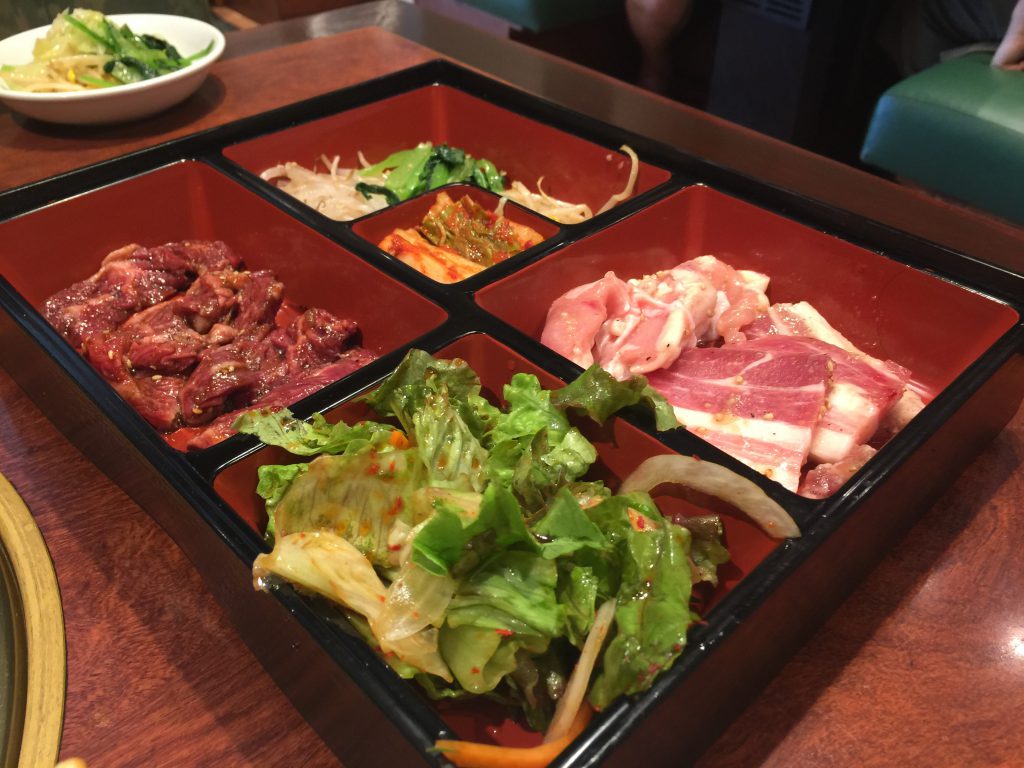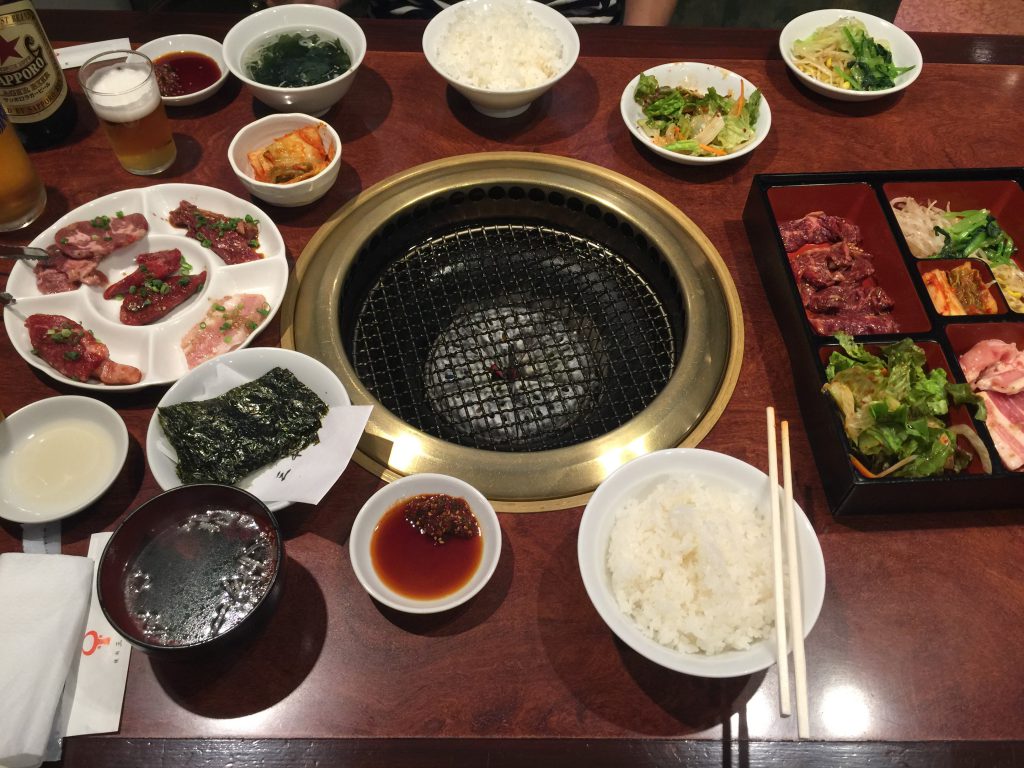 You May Also Like
June 14, 2018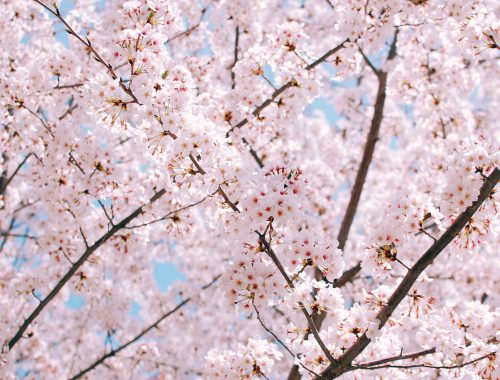 June 6, 2018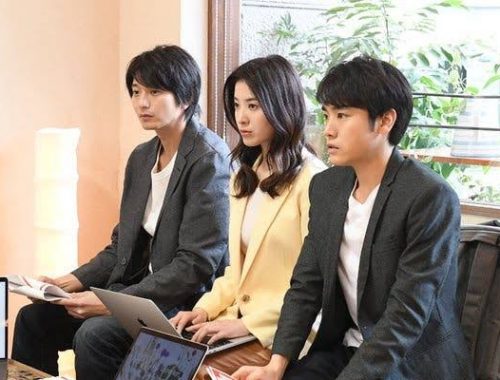 August 4, 2019