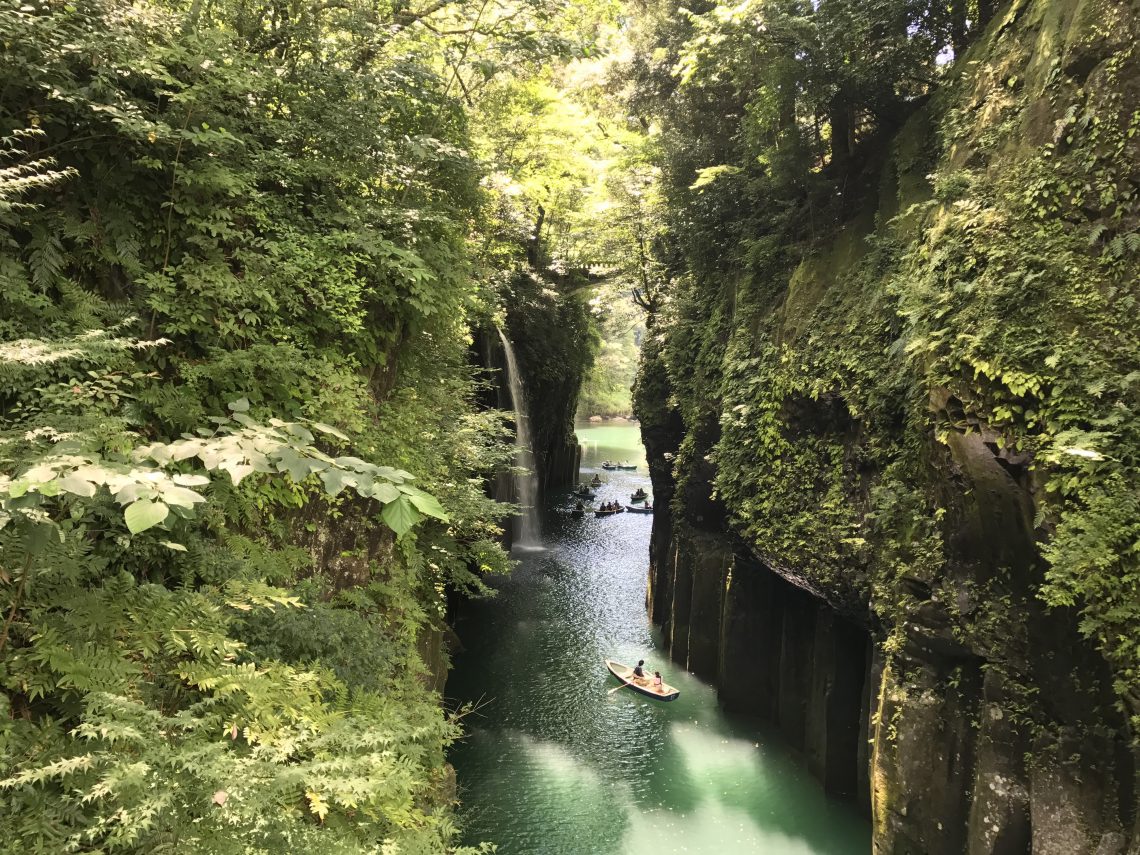 Driving road trip in Kyushu, Japan – Part 1
June 14, 2018
Sharing is caring!
The company which I am working currently, allows employees to allocate our holiday between July to September. It sounds really not bad at all, given that
It doesn't count into my annual leave

I can have extra 5 days

just fantabulous
It turned out (we) had the duty to go visit Kumamoto for family reason – i.e. to visit the grandparents who are staying over there. So why not extend the trip thereafter to explore Kyushu for our summer holiday in Southern part of Japan. Sounds like the perfect plan.
We stayed in Kumamoto in a hotel for the first 3 nights, doing nothing touristy but just accompanying the grandparents and enjoy the food in Kumamoto.
As we grow older, it just seems logical we should make use of the time we still have with the grandparents. And since I am the only foreigner (though with Asian feature), I do still feel the difference being a foreigner and Japanese. I mean, how do you actually communicate with older Japanese people when most of them speak their own form of dialect, which is really hard to catch (as I only learn the standard Japanese). However, I am really thankful that the husband's family are all very kind and understanding accepting a foreigner like myself. So I guess this is one of the blessing I have living in Japan.
Other than savoring Kumamoto gourmet, we did nothing else to be honest.
Here's this ryotei (Japanese luxurious restaurant with set meals) which we had to celebrate the grandfather's 90 years old birthday. This is exactly the perfect live example of Japanese could live till such a long age. #wow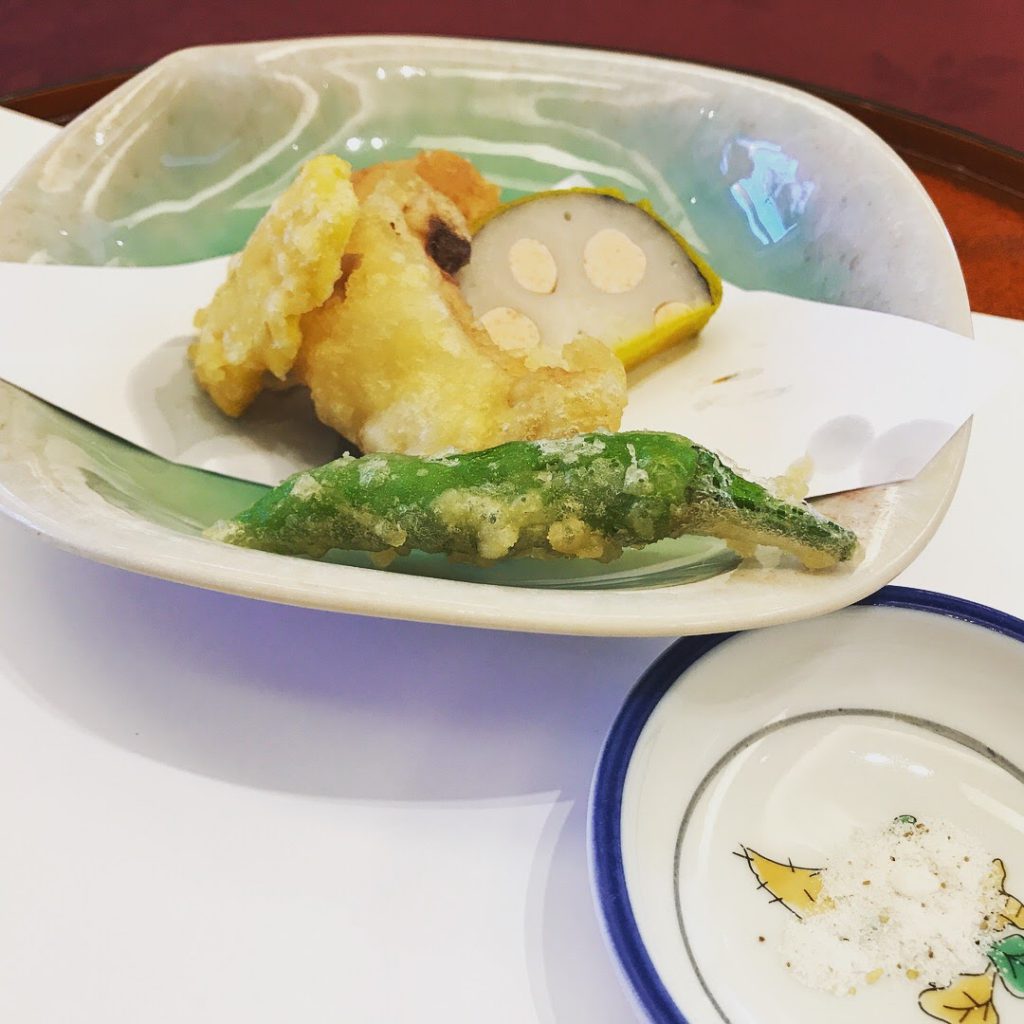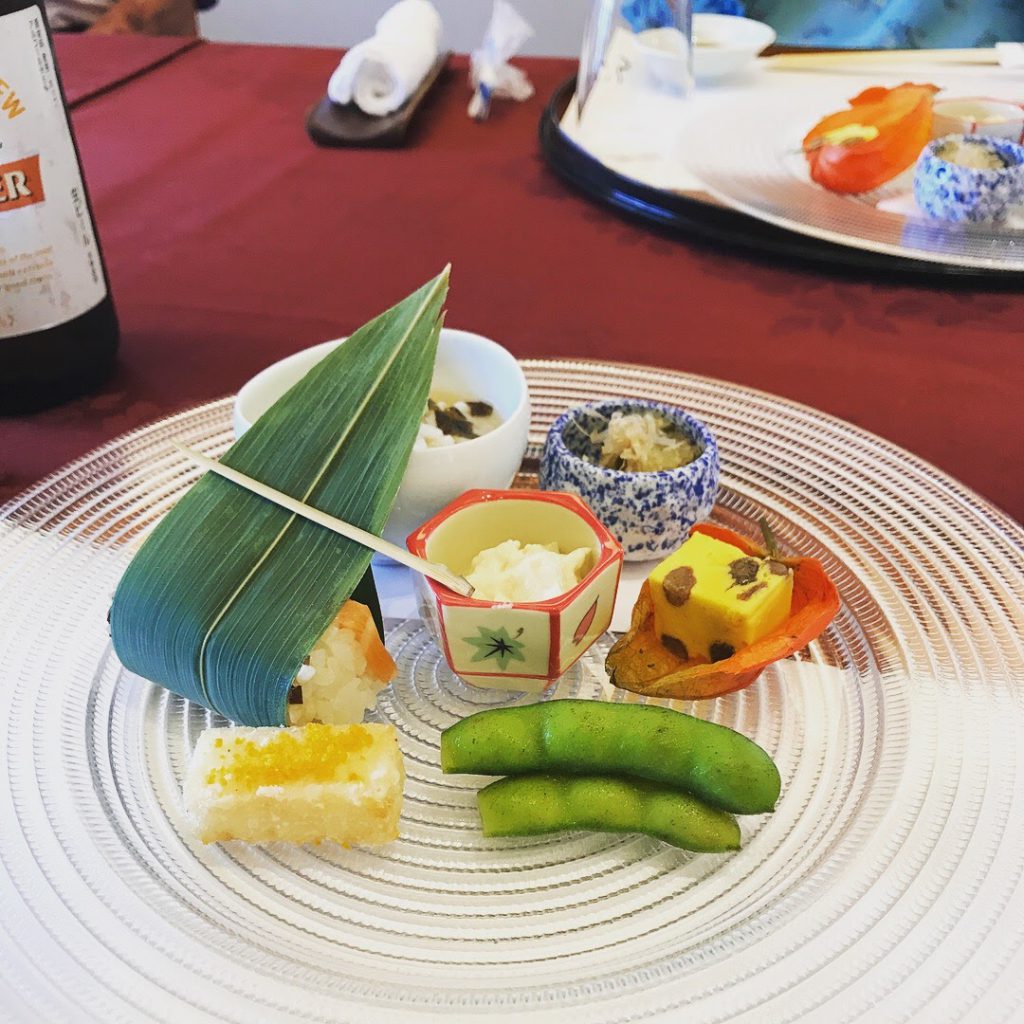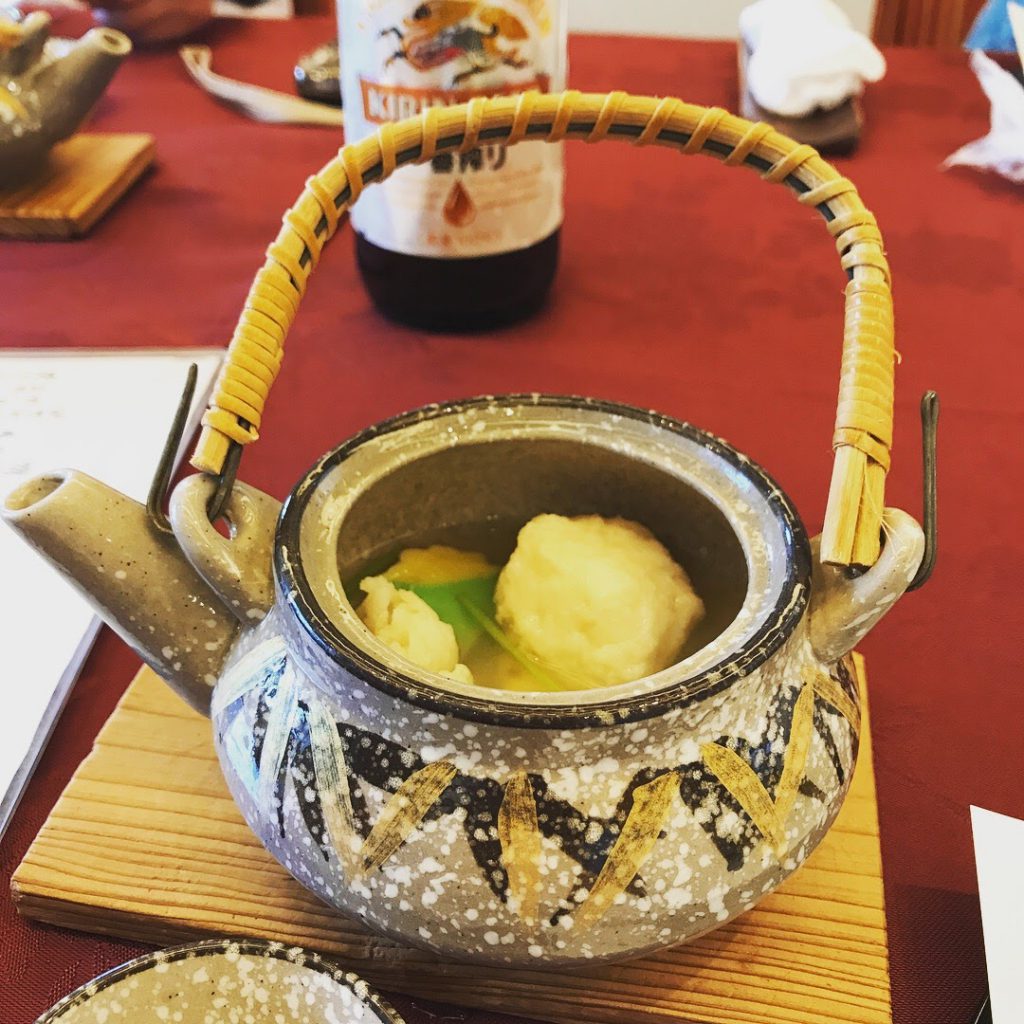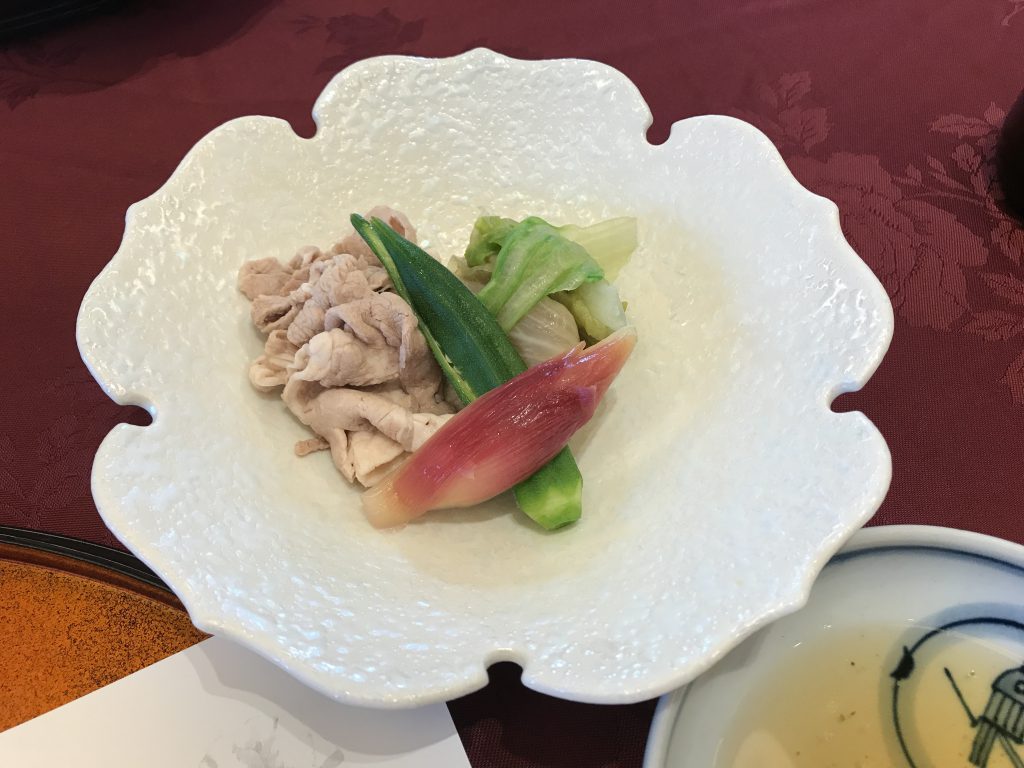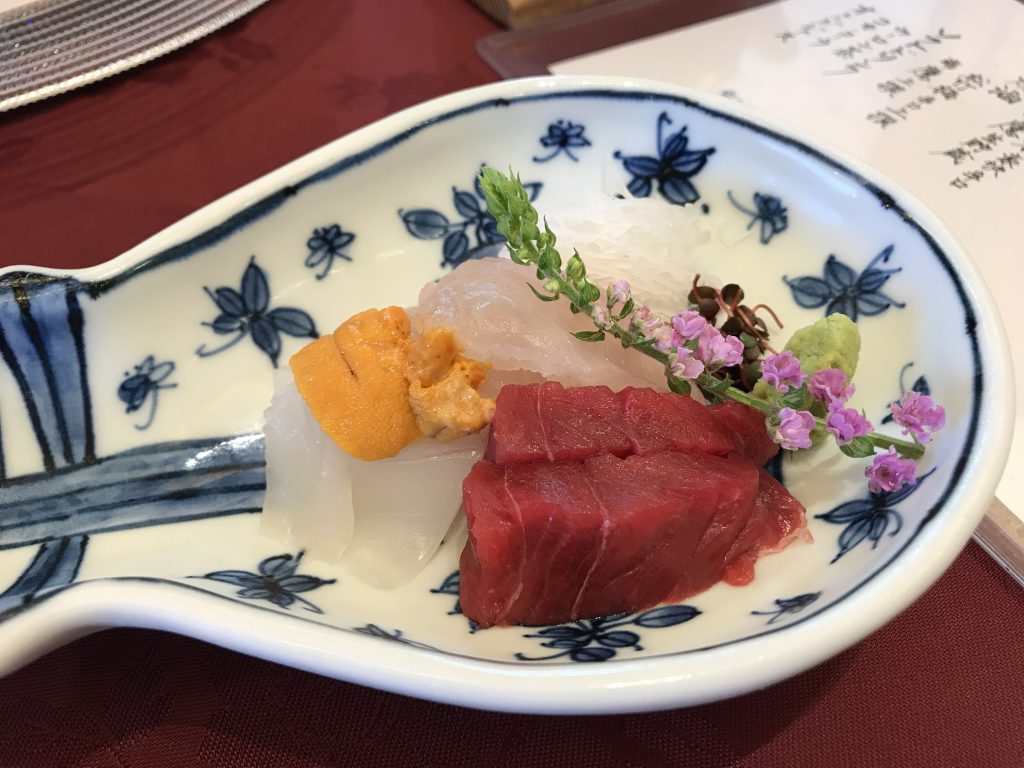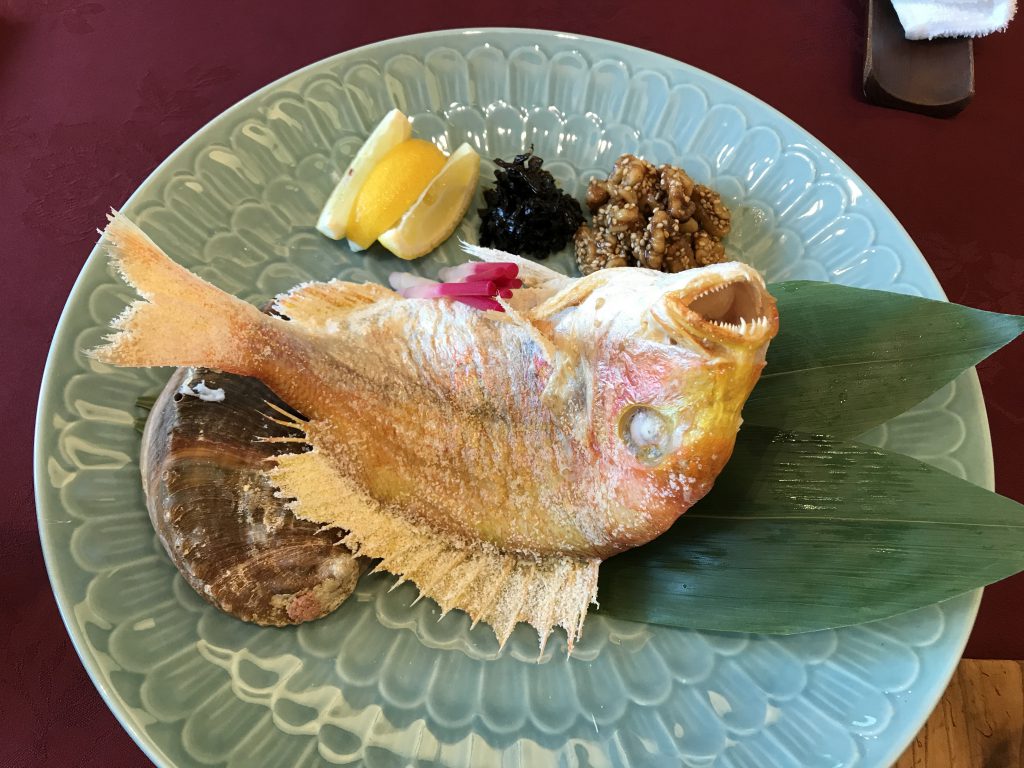 And the next day we had this sumptuous yakiniku lunch (salivating while I am typing along) with the grandparents and extended family. #yakiniku
I do realized that most restaurant which are not located in city area, has a very big area for customers to park their cars, huge space for family gathering, buffet-style salad, dessert and drink bar. It's actually a haven for the locals to being to savour local gourmet at very reasonable price and quantity. Unlike in Singapore, all we do is to go to a shopping mall, have to pay for the service charge (I totally dislike the idea of paying unwilling the 10% service charge when there is actually no service at all in most restaurants back home).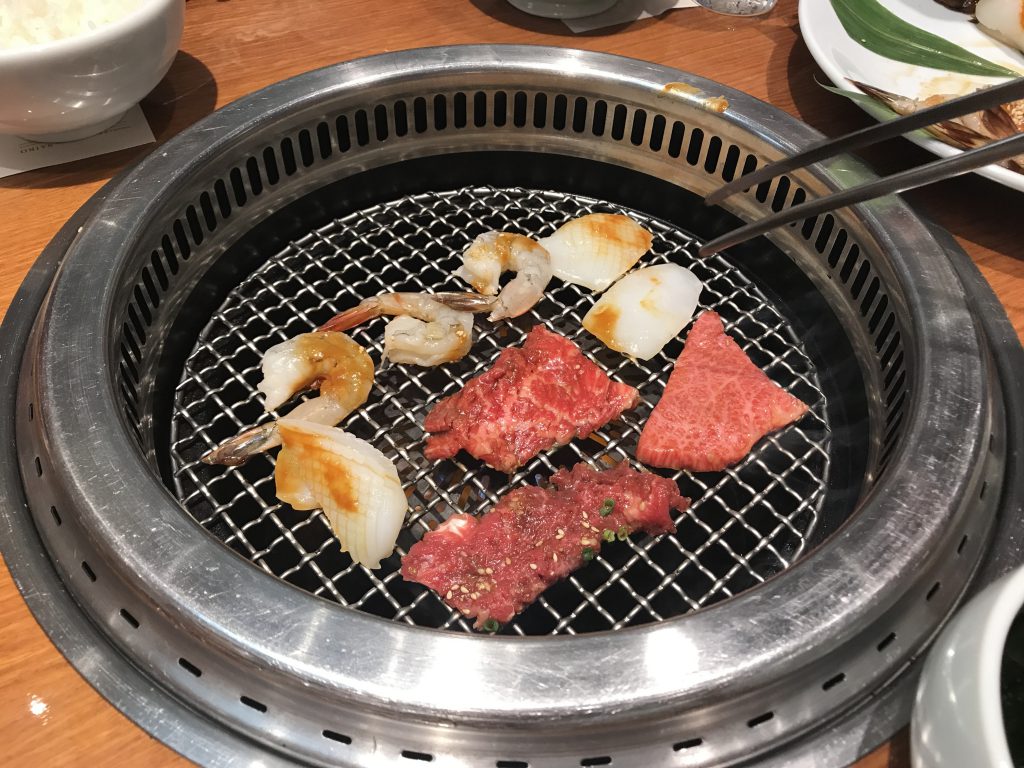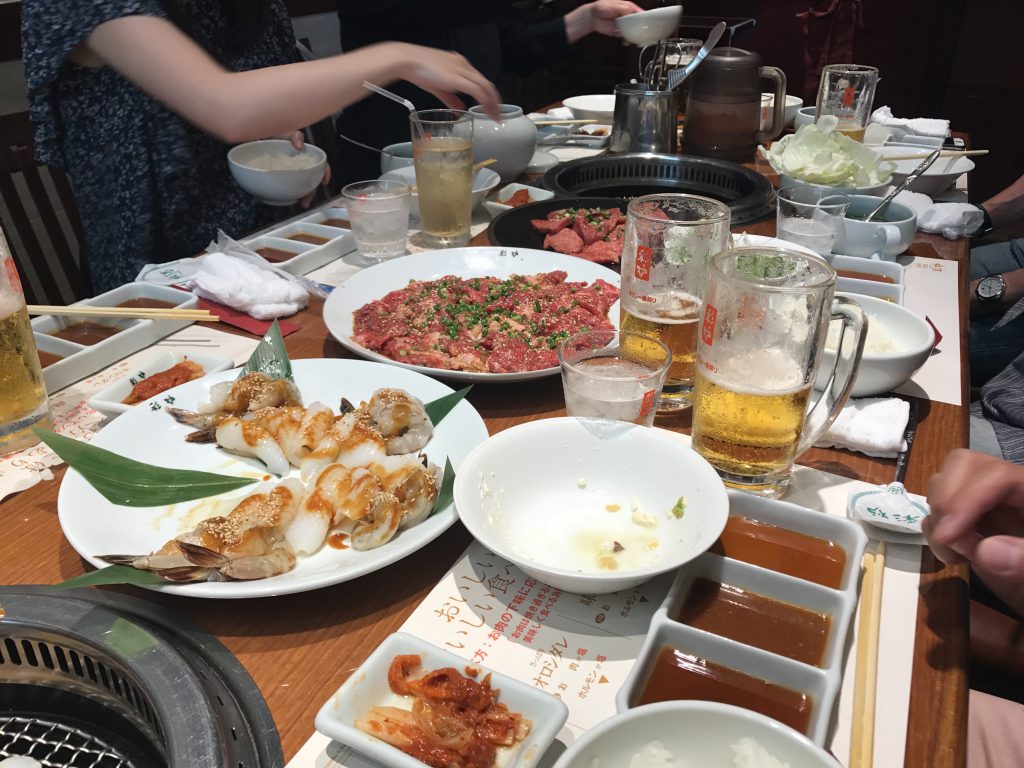 And since in Kumamoto, what else but to try the Kumamoto ramen. #omg The ramen is good and cheap (400 yen for a bowl I think), much better than Ichiran chain ramen store in Tokyo #tbh #imo.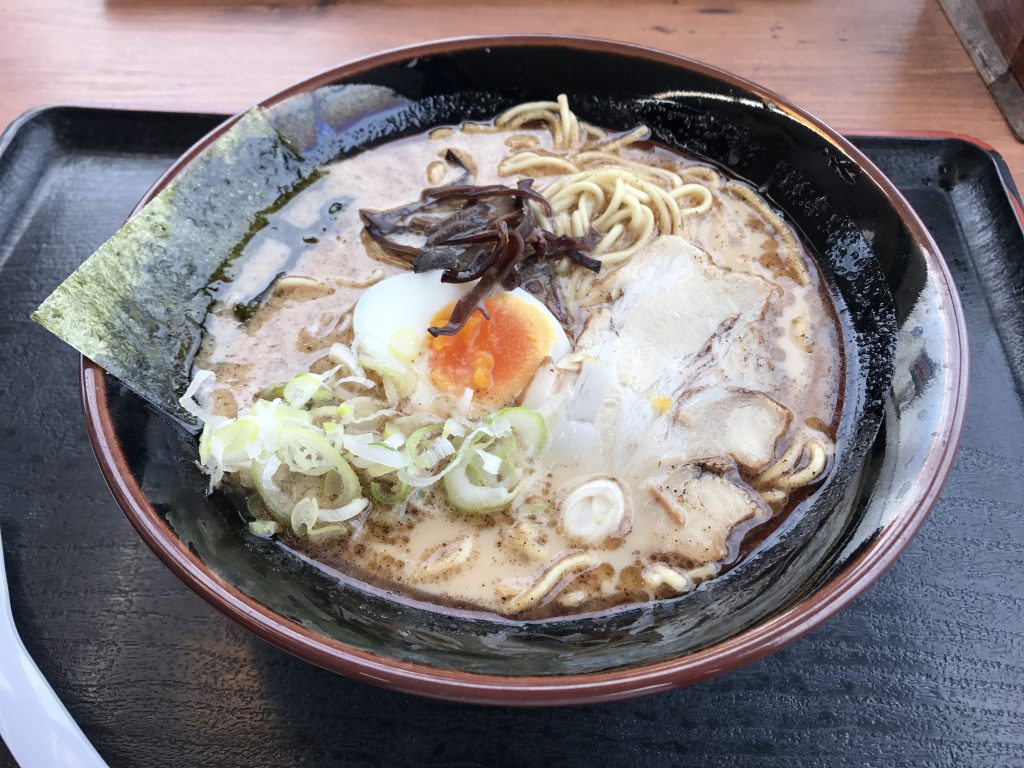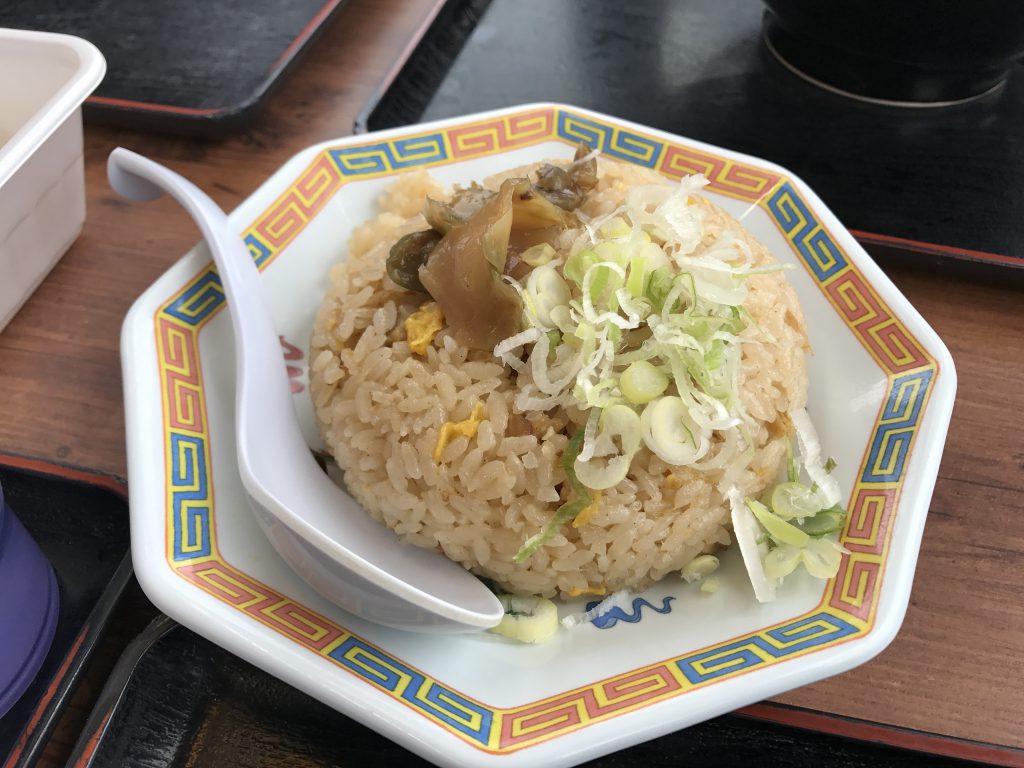 Here's the local densha (train) we took to head to town of Kumamoto for dinner at an Izakaya.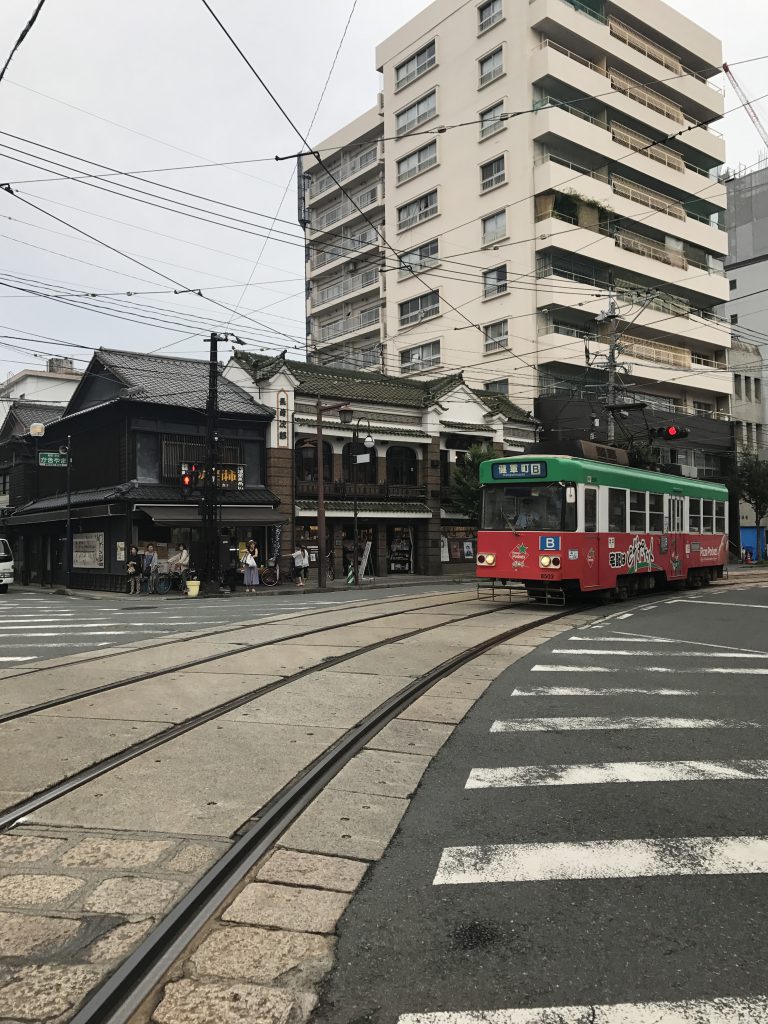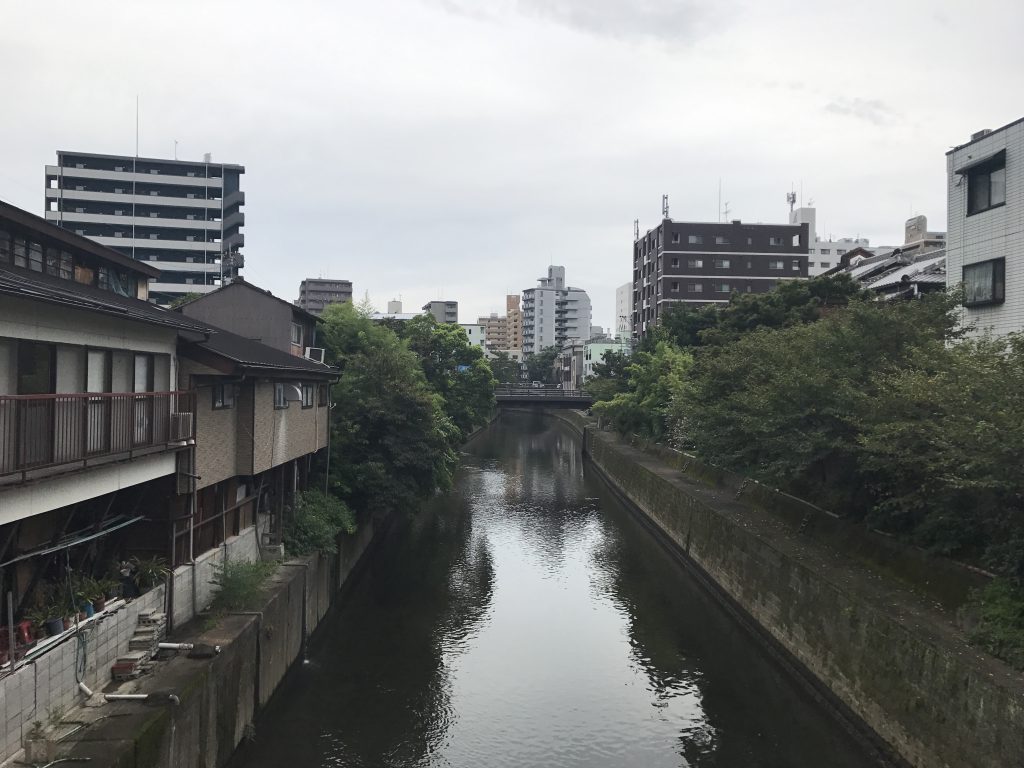 And since it is our last night with the grandparents, we have our dinner out at the Izakaya and the grandfather is really a good drinker at his age of 90! #amazed
More food photos from the Izakaya.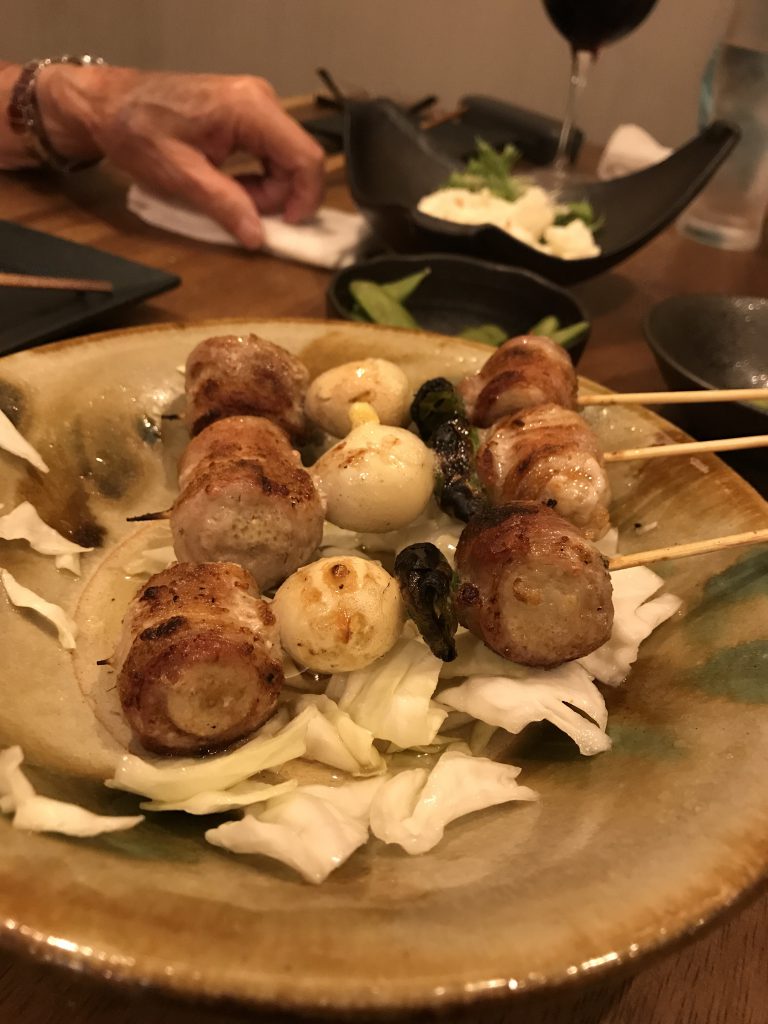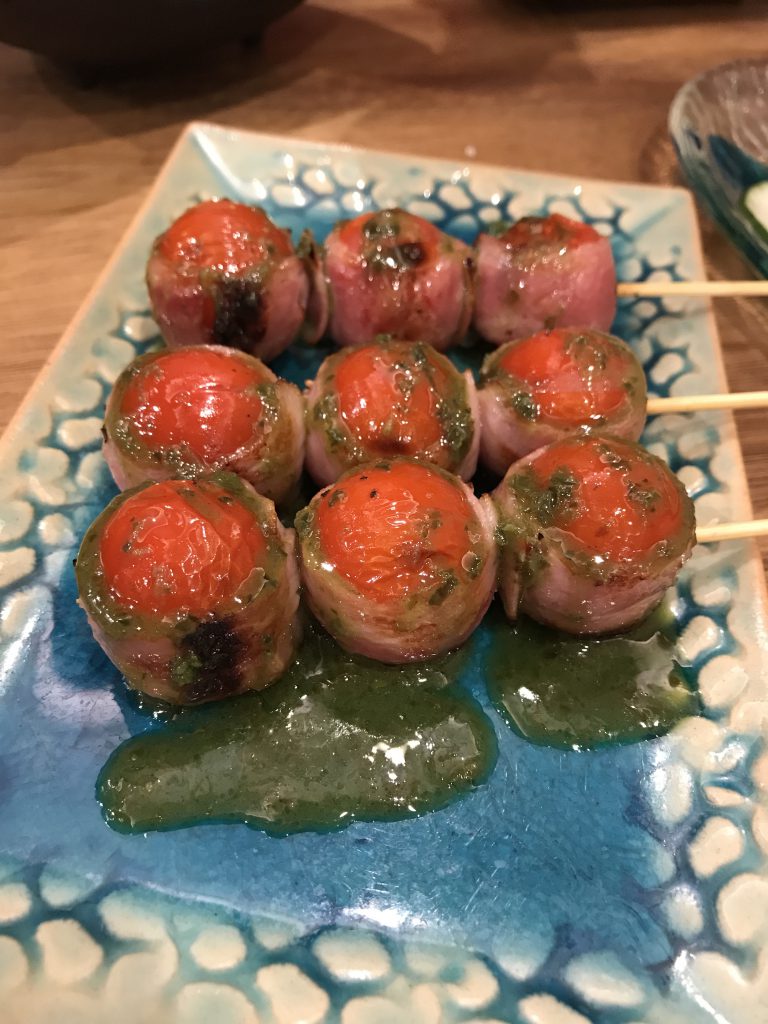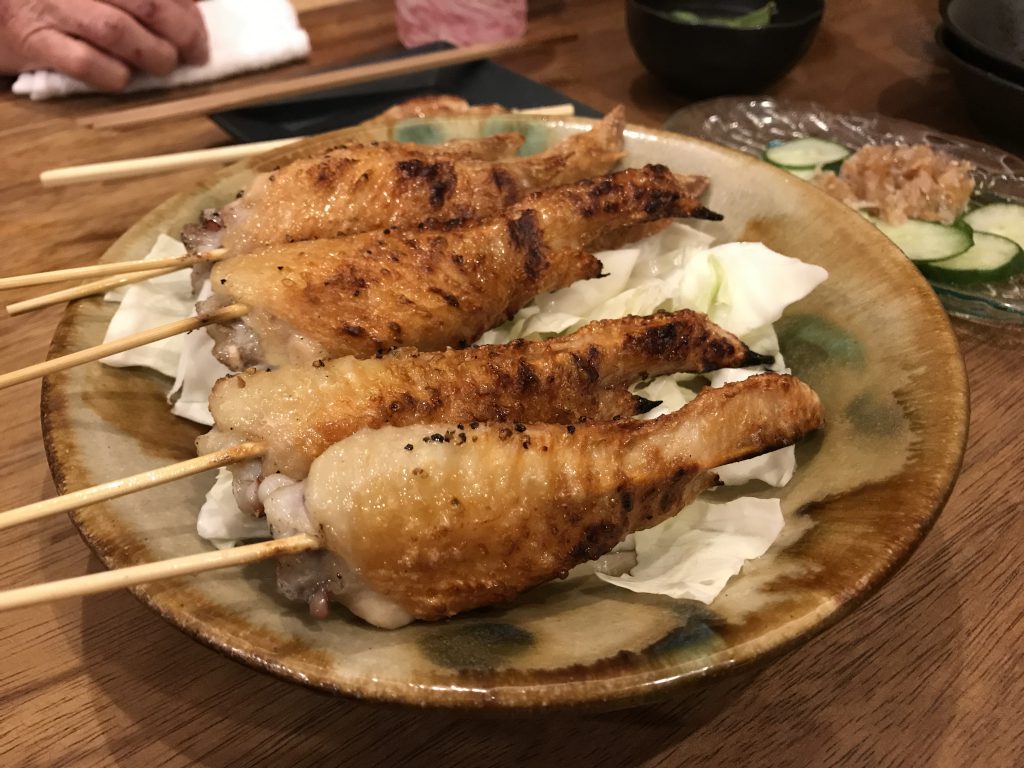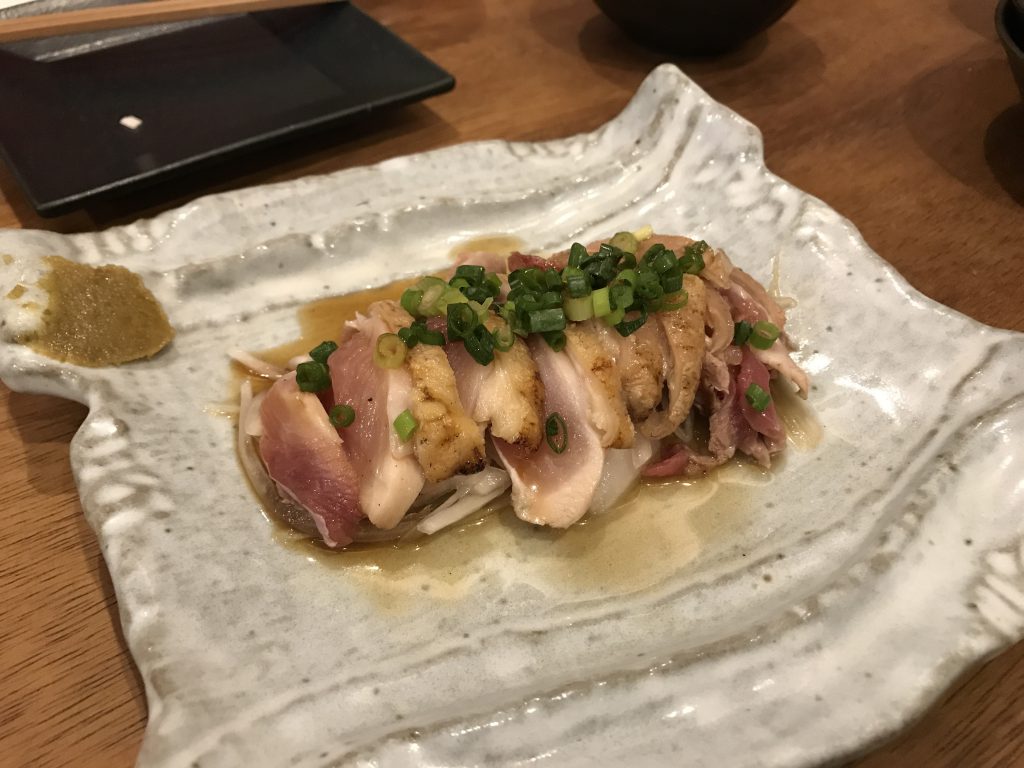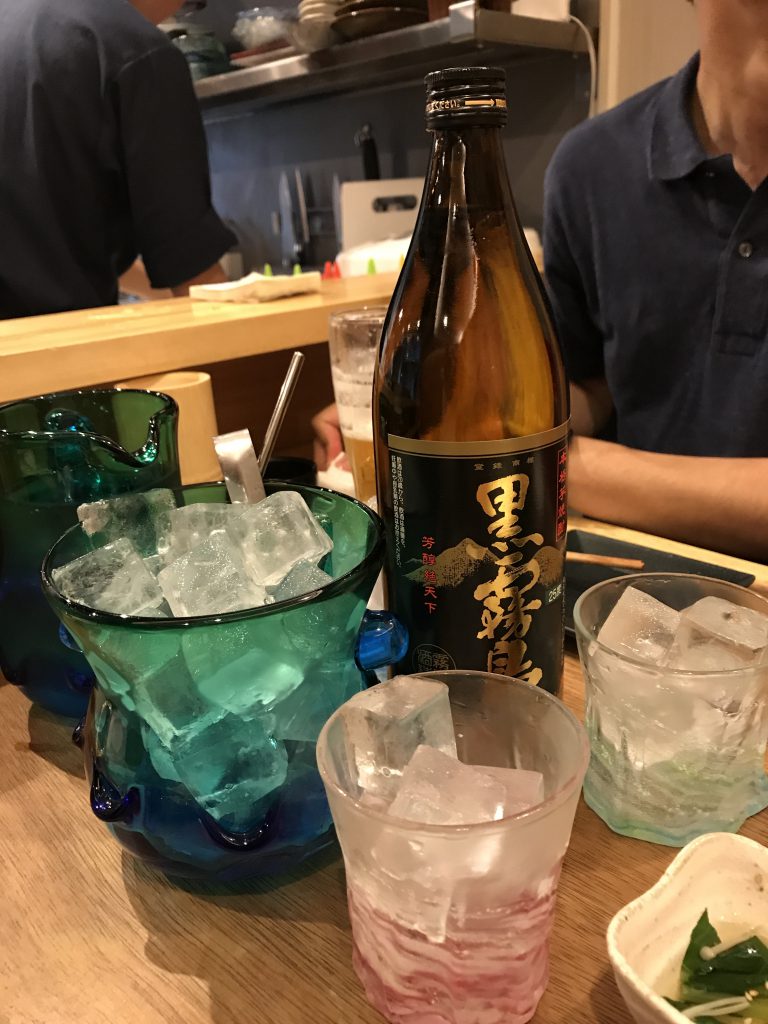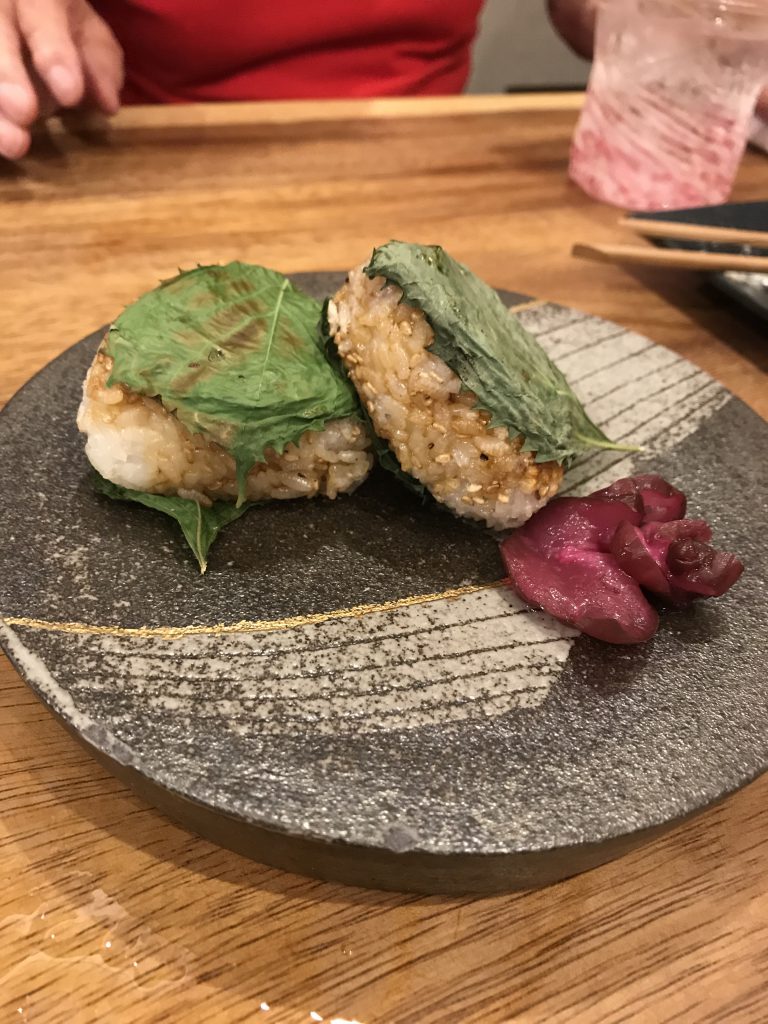 And hence, these marked our last day in Kumamoto. Nothing but food #lol.
Kumamoto – Takachiho – Miyazaki
After we bade farewell to the family, we started our actual leg of the journey for this driving trip by picking up our rental car.
And thanks to the husband, he drove throughout this trip. (Reason being, I could not drive unless I took a test in Japan and convert my license here.
Self-reminder: I ought to try to take the test some day.
Since it was summer, it was really humid and blazing hot in Japan. I think I got so tanned after a week in Kyushu. So here we are driving from Kumamoto to Takachiho.
Takachiho Gorge
According to Wikipedia,
Takachiho is a town in southwest Japan. It's known for Takachiho Gorge, where a trail follows the Gokase River, also accessible by boat, past Manai Falls. Surrounded by trees, Takachiho Shrine dates back over 1,000 years. Among the town's many Shinto shrines, Amano Iwato Shrine faces the mythical cave of the sun goddess Amaterasu. Kunimigaoka hill's observation deck has views of the surrounding Kyushu Mountains.
The gorge was quite a beauty, and since it's the norm for tourists to take the boat, we rented one to get nearer to the waterfall. However, the husband was so bad at rowing the boat, he was sweltering profusely and had a bad mood. #palmedface
But it was still quite an experience to be able to witness the nature of beauty of this place. A place to go if anyone is thinking of traveling to Kyushu area in Japan.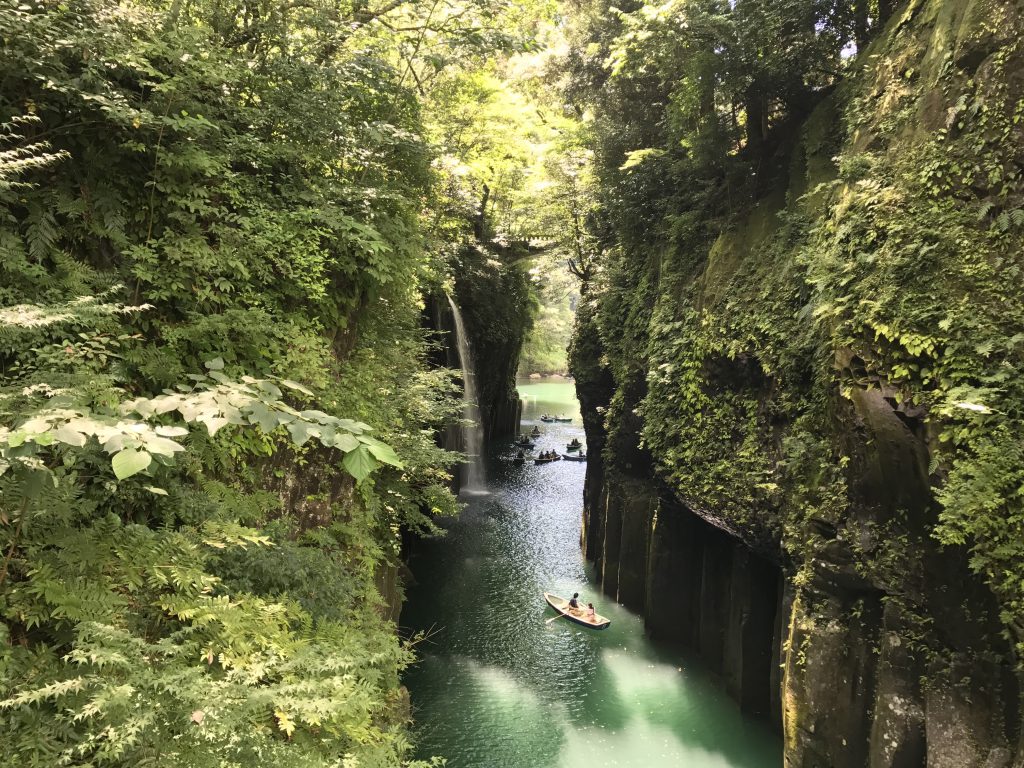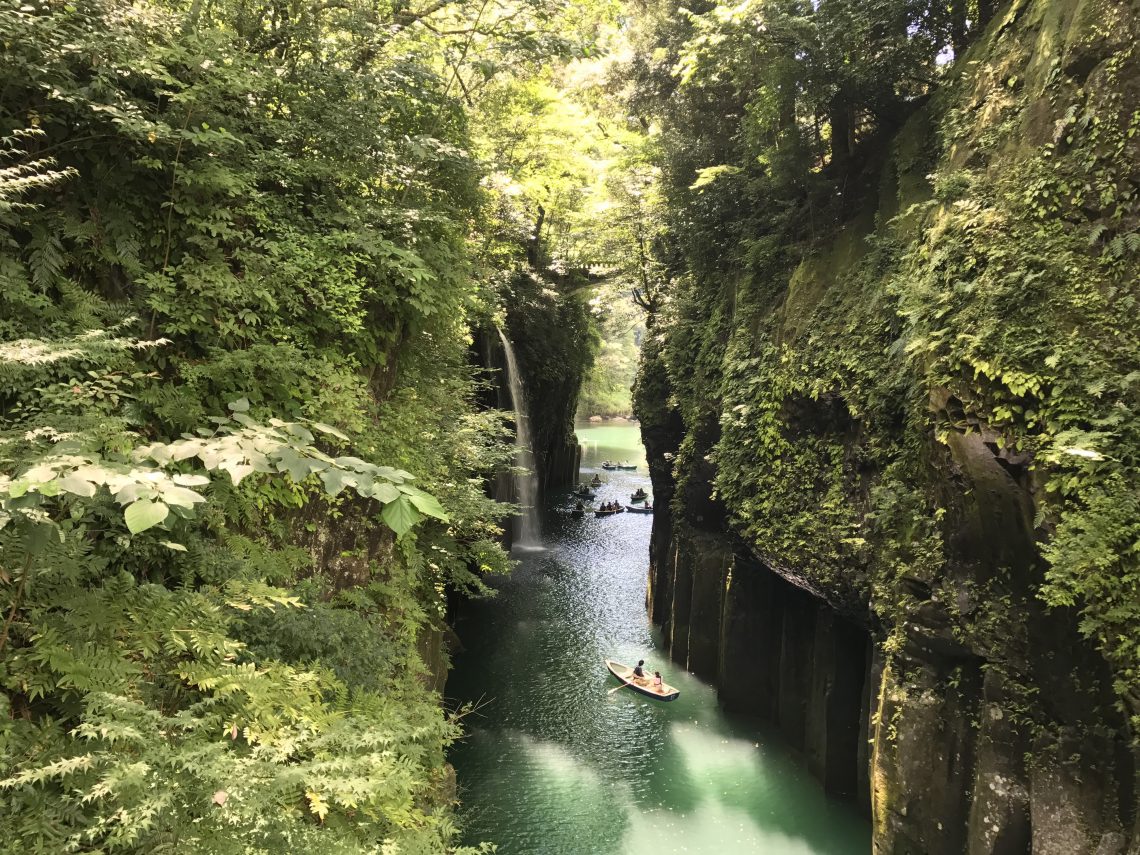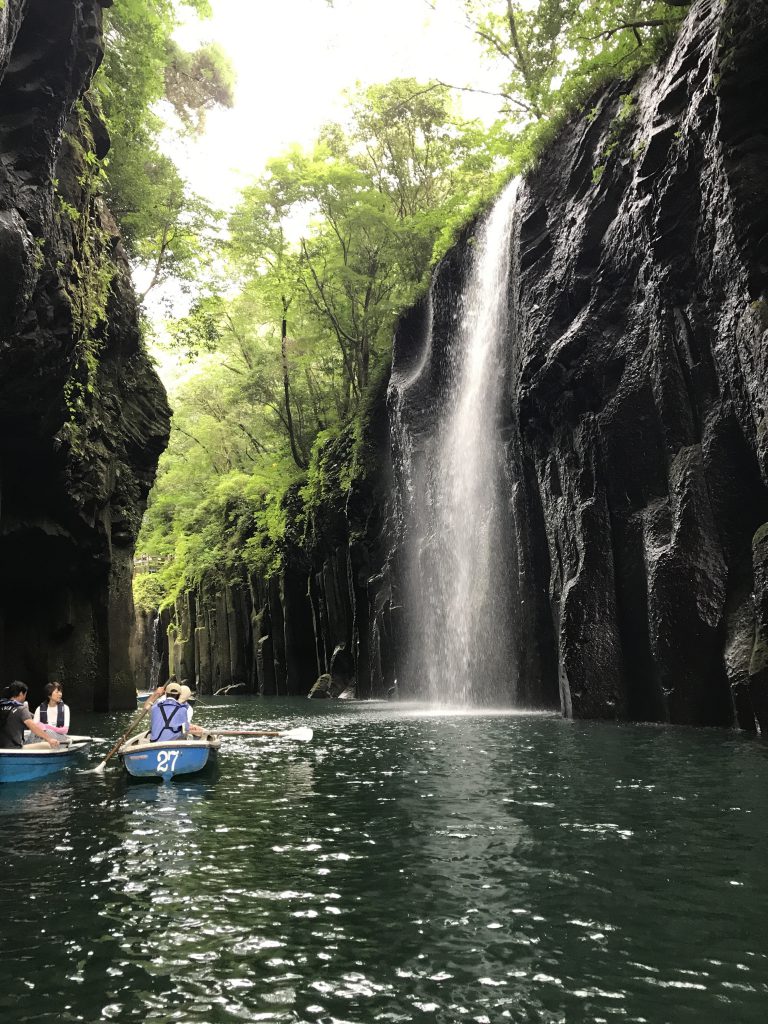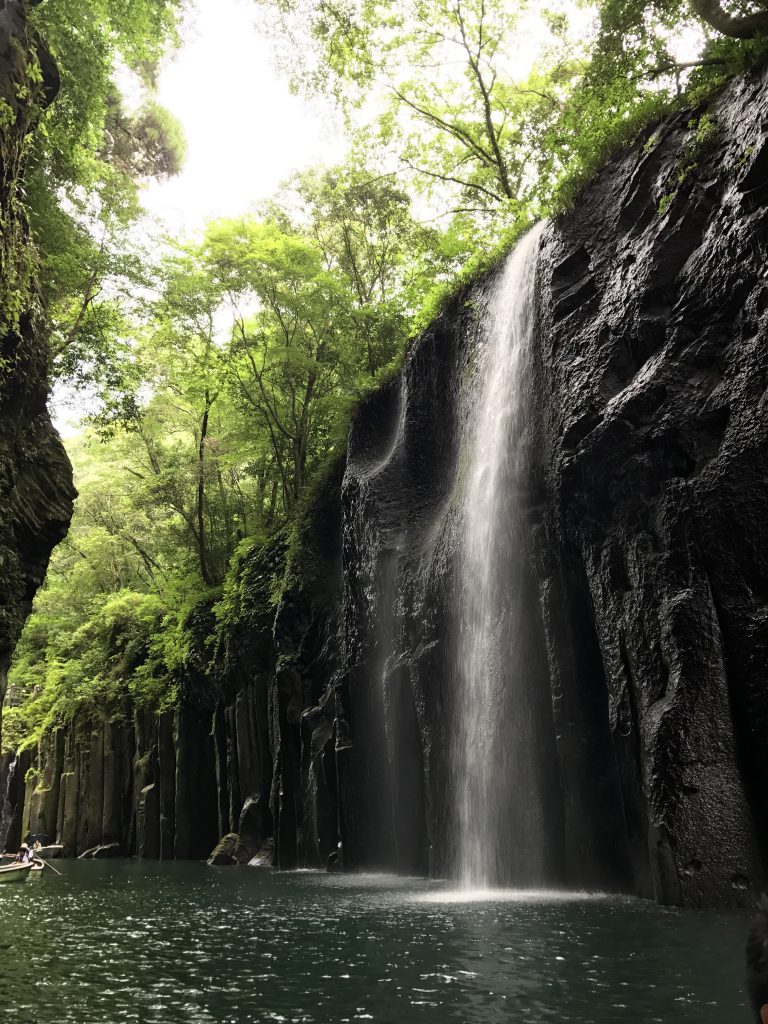 Our lunch at one of the Takachiho gorge restaurant.
Nanban chicken and soba set meal.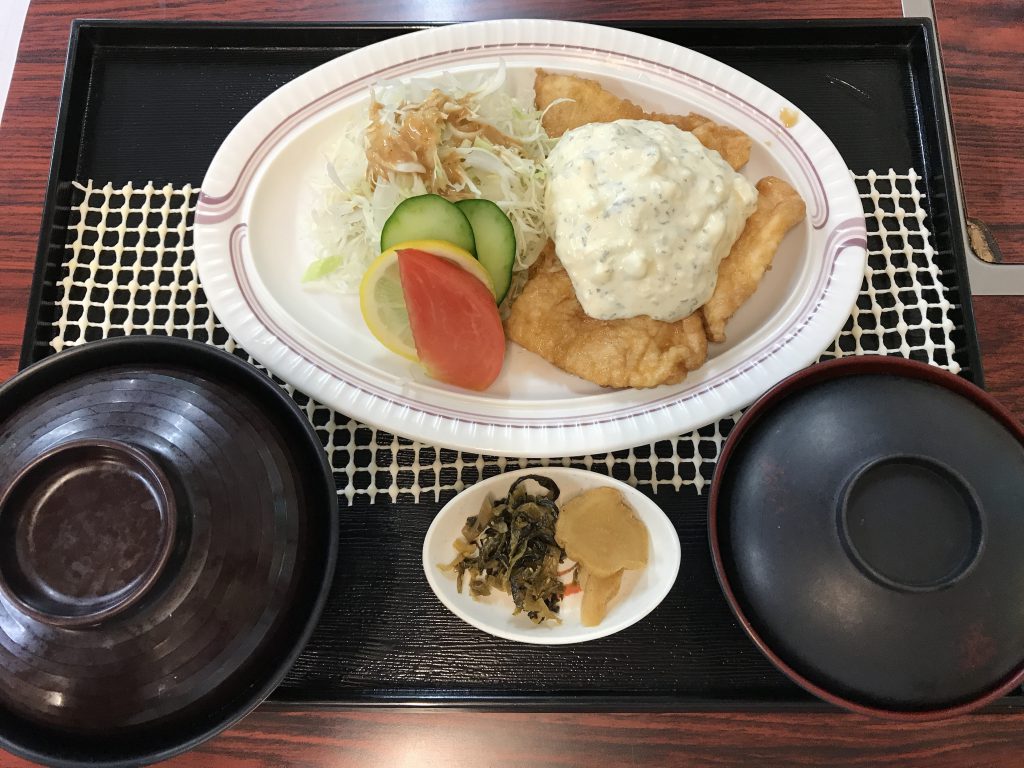 After lunch, we headed down to Miyazaki to check in our hotel for the night in the city area.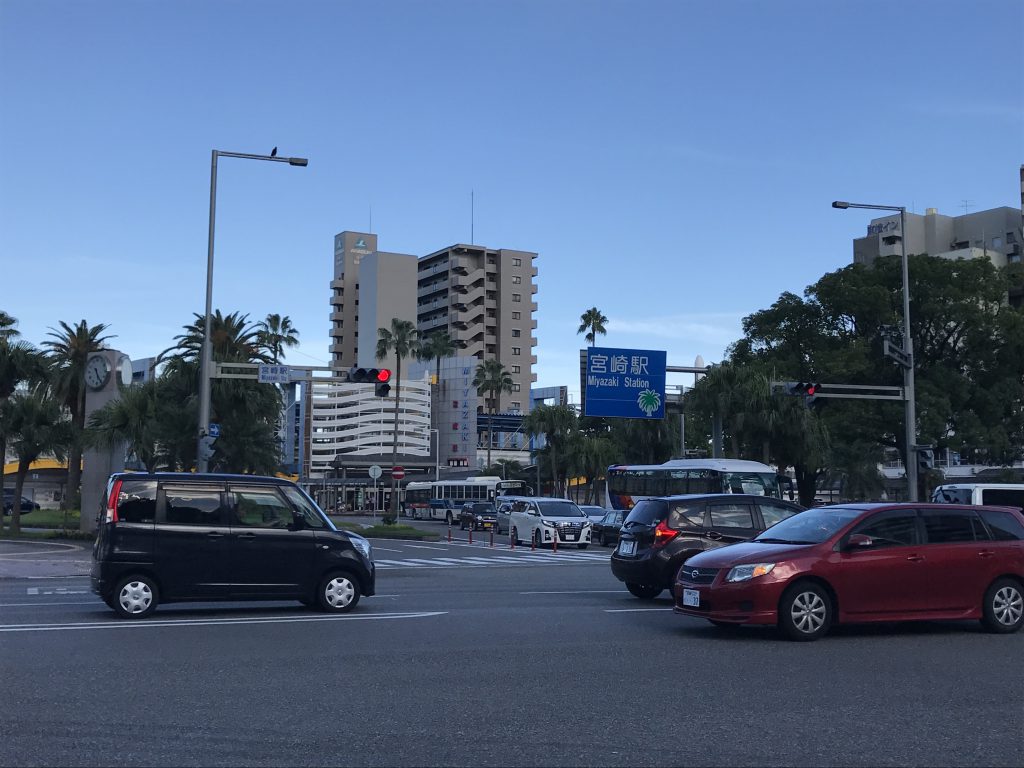 In Miyazaki, we searched for the local cuisine which is the Jidori (Miyazaki chicken). Basically jidori is very charcoaled chicken meat (and the chicken are all locally fed in Miyazaki, I presumed).
The chicken are so fresh that you could also eat it raw. Again, one could only try such raw chicken only in Japan.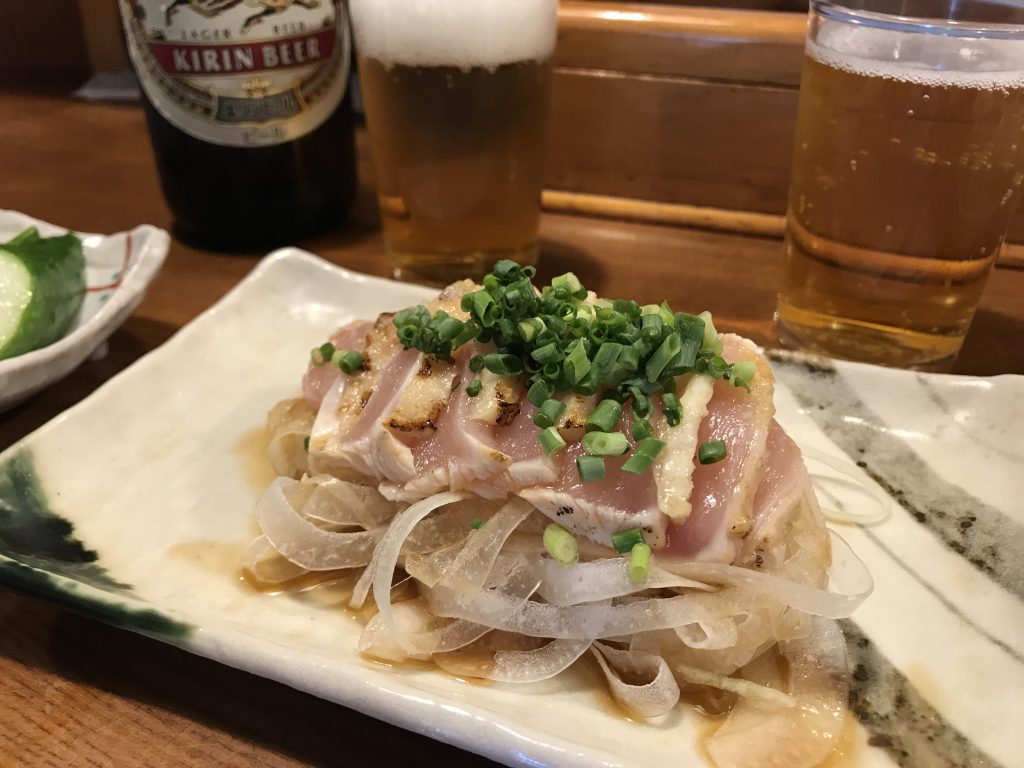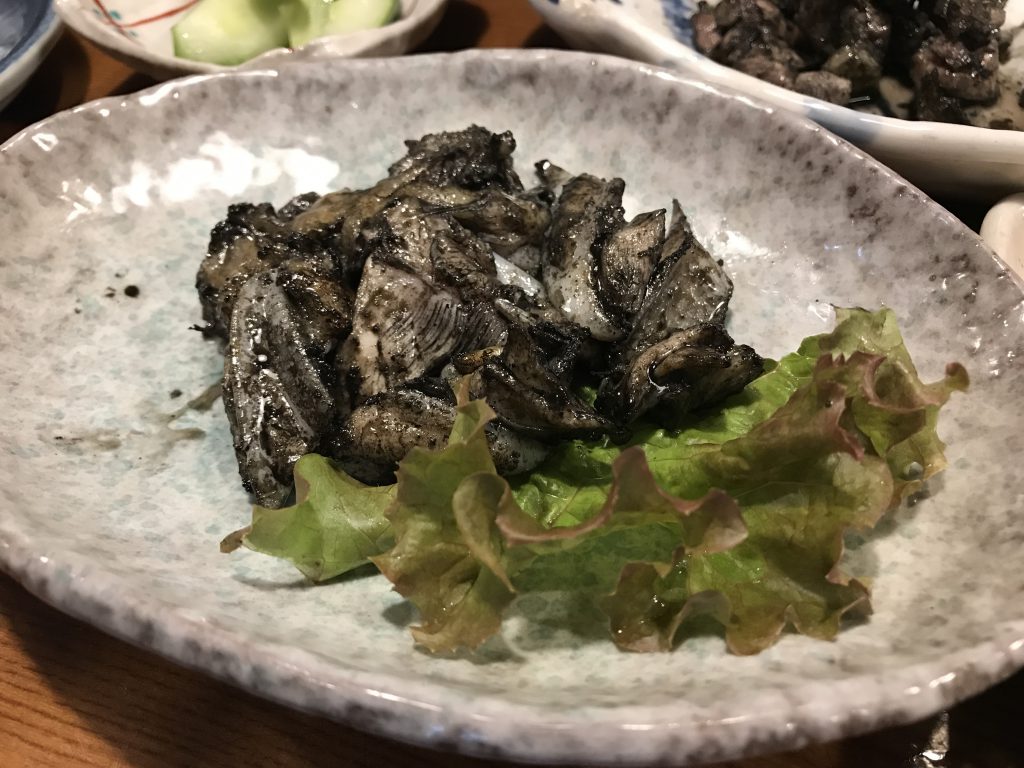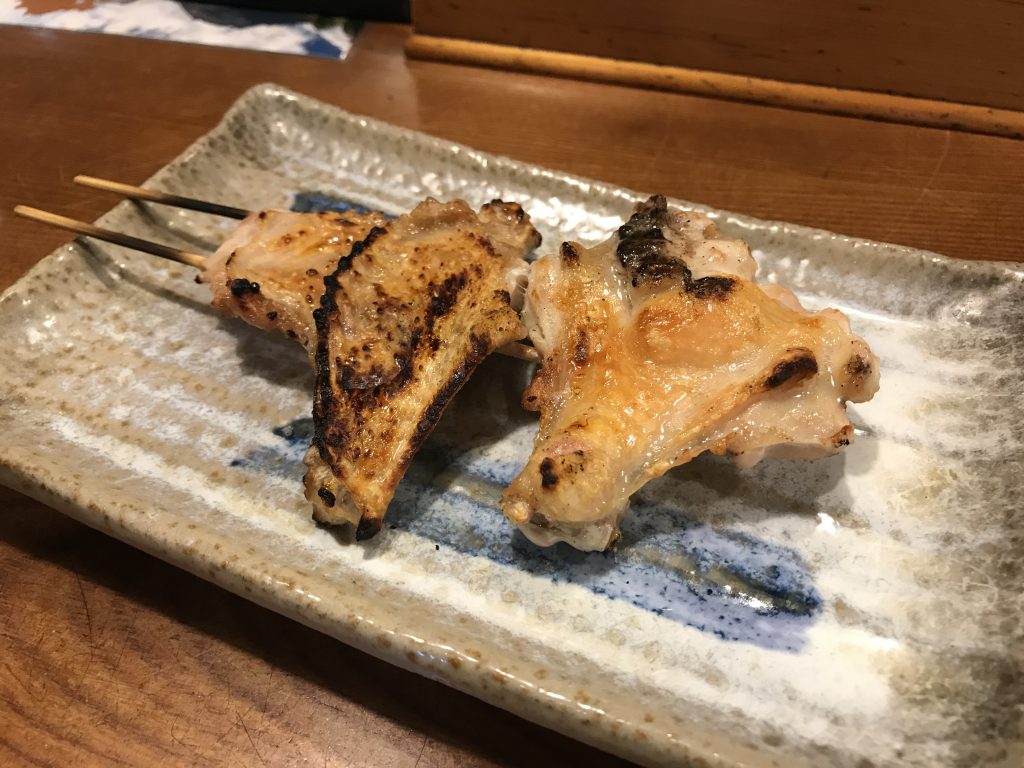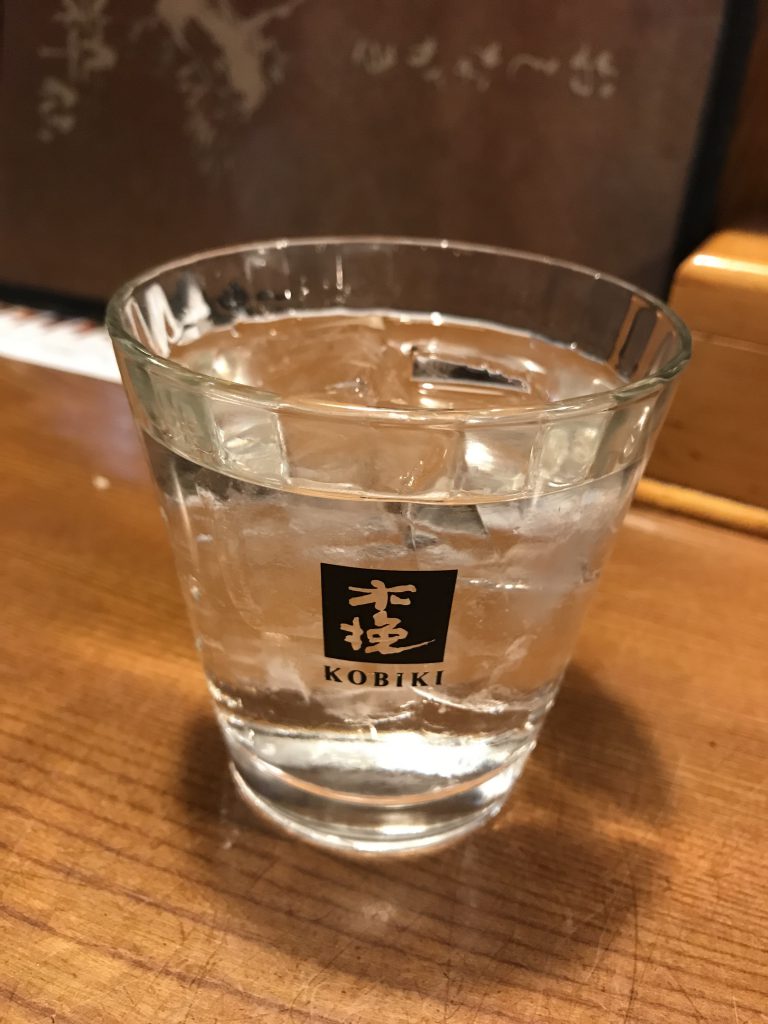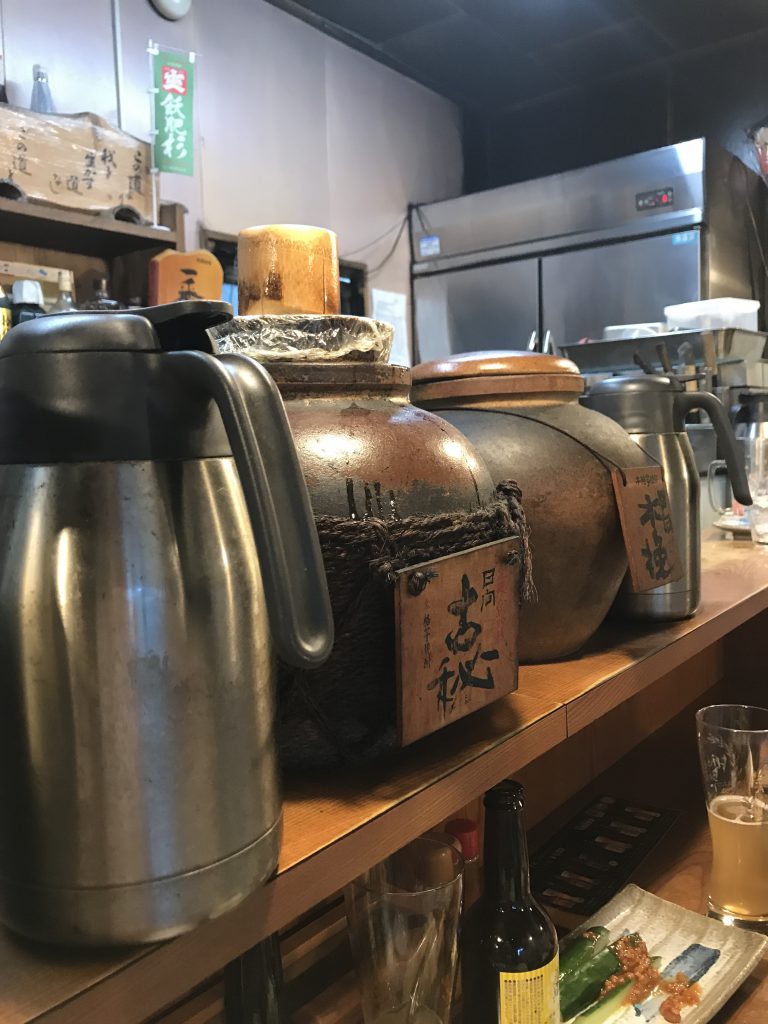 The name of this Izakaya – Suisen, looks quite famous in Miyazaki city. They have high review and rating online and that was why we decided to head down to give it a try. The place was pretty small and hot (mainly because we sat near the counter near the charcoal area). But overall, it was a good experience, feeling pretty local to set foot in this restaurant.
As the post is getting long, I will leave my next half of the trip to another post.


You May Also Like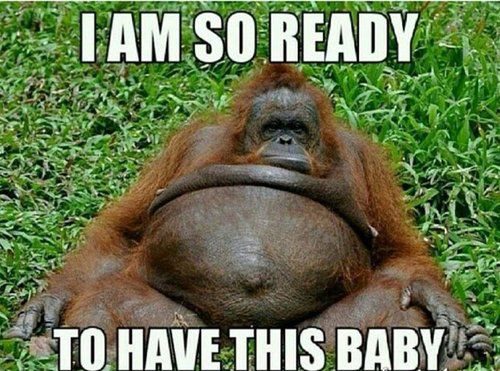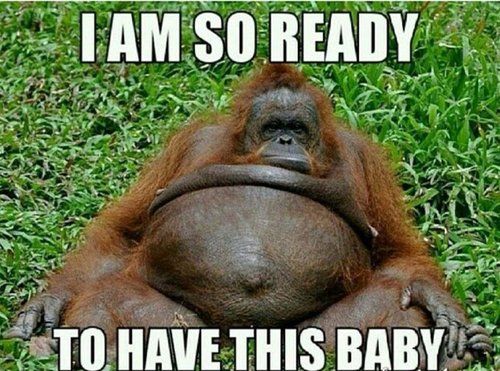 December 21, 2018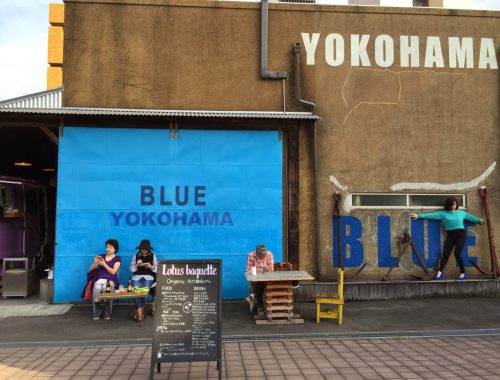 May 18, 2018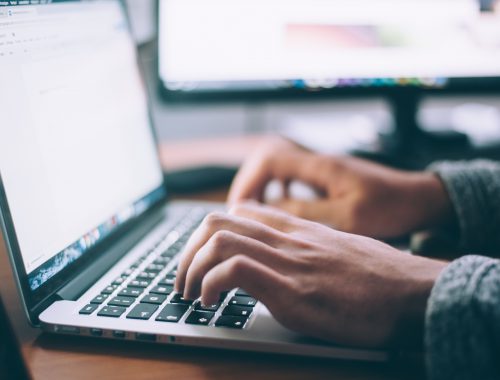 February 15, 2019