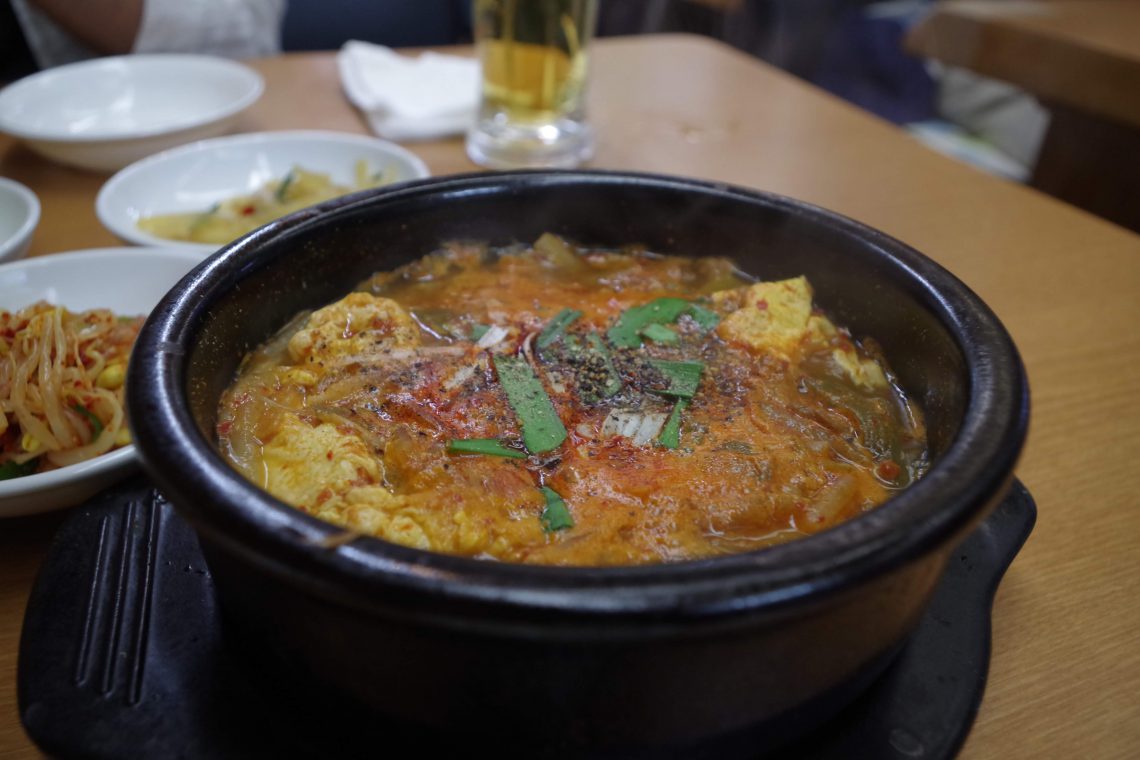 Exploring Korean Town in Japan
June 20, 2018
Sharing is caring!
Just the other day, I was watching the latest episode of Solitary Gourmet Season 7, Goro had a business trip to Seoul and had Korean food. After watching that, I had this craving for Korean food and decided to search for authentic Korean food in Japan. Unfortunately, the area I live do not really have much Korean choices (there are, but few).
And so we decided to take a train down to Higashi Shinjuku and walked down to the Korean restaurant I had researched the day before. It took us about 8 minutes walk to the restaurant – Omuni Shokudo (オムニ食堂).
We were quite lucky reached the place slightly earlier than lunch time. This is because after we entered that place, a whole bunch of obaasan (old Japanese aunties) flooded in and filled up practically the whole restaurant.
It actually makes one feel like you have been transported to Korea, where all the staffs are Koreans, and of course the regular customers are mostly Koreans too. Since the husband was not too hungry, we only ordered one set meal. I would say it's authentic and satisfy my craving for Korean food, however, I believe this is just probably a standard quality once you step into Korean Town in Shin-Okubo.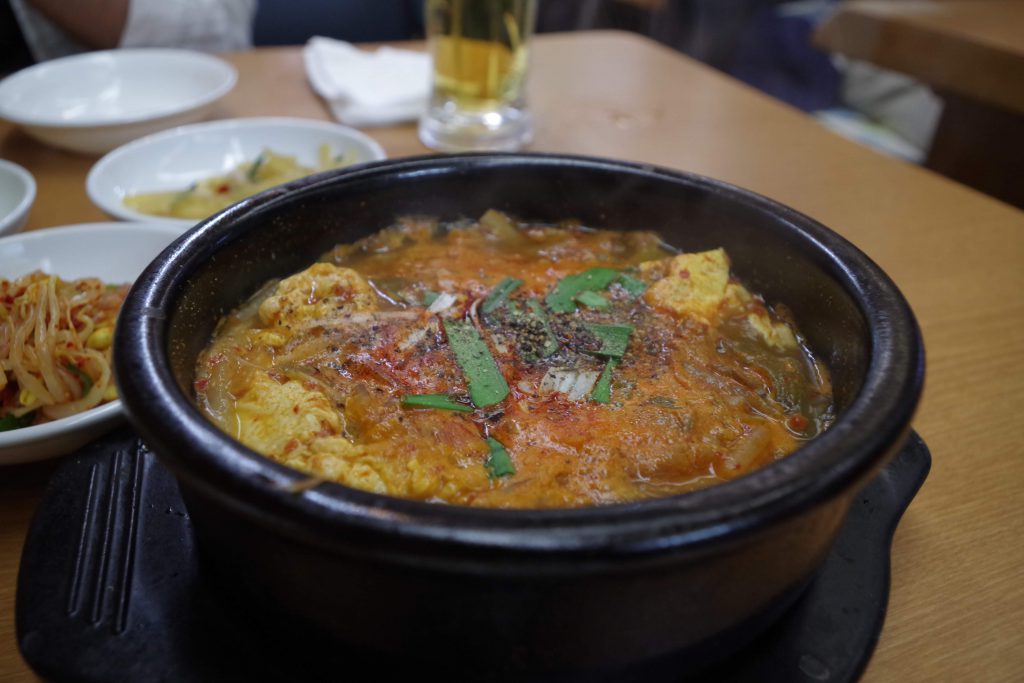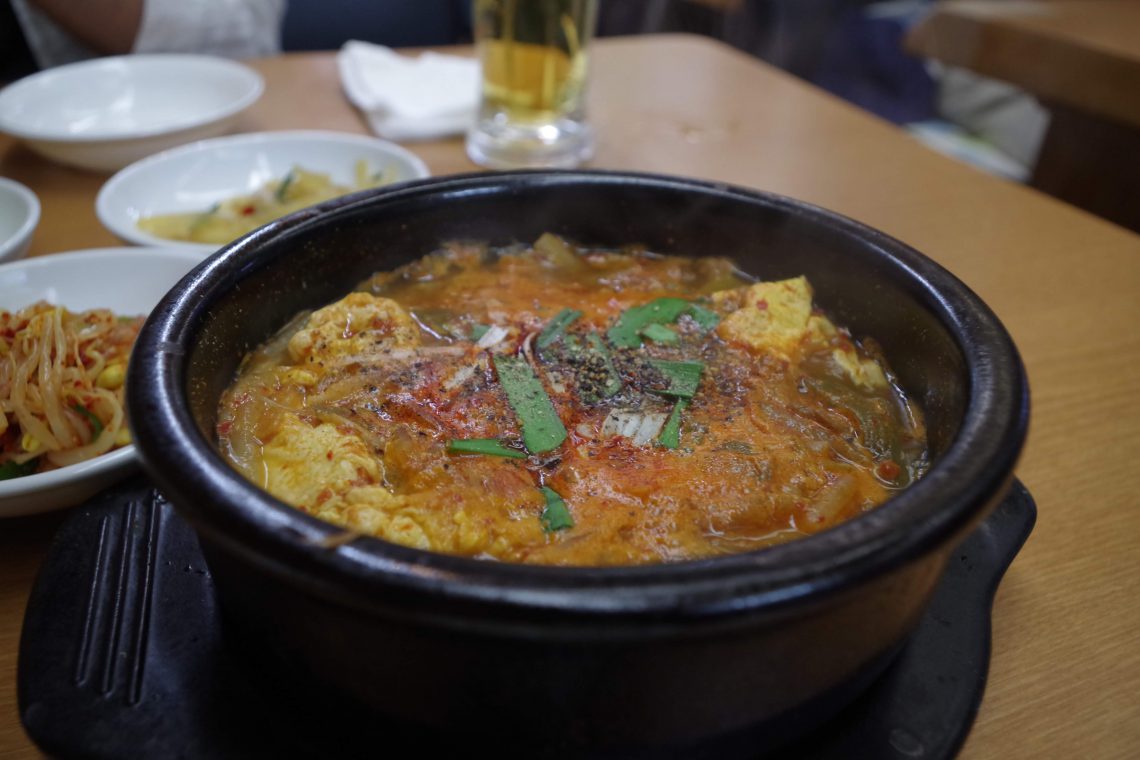 The side dishes they provided after ordering the set meal.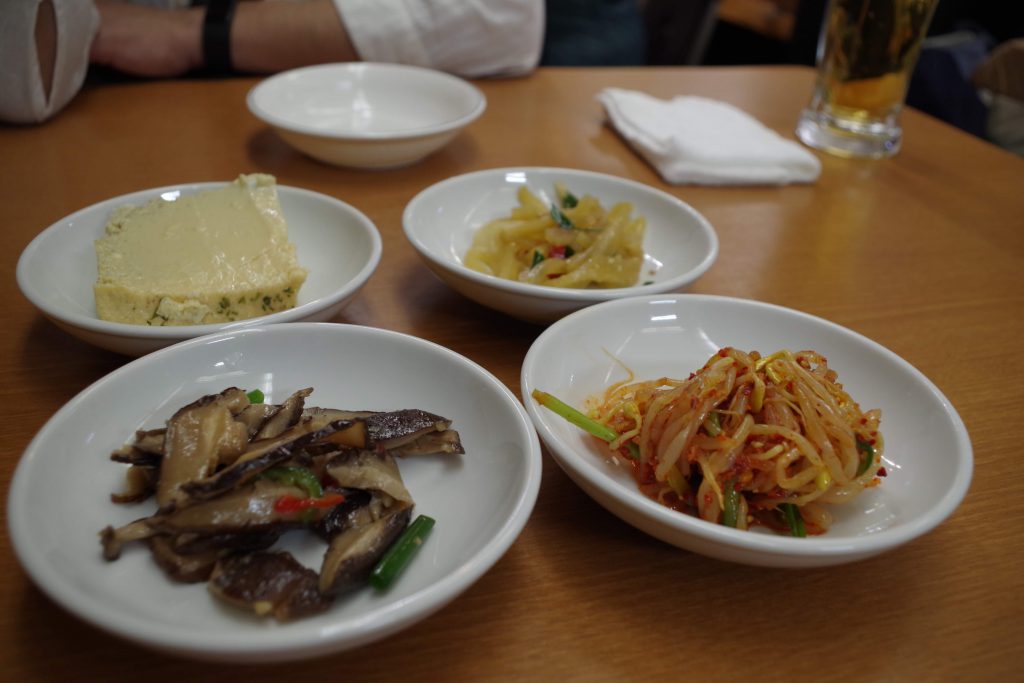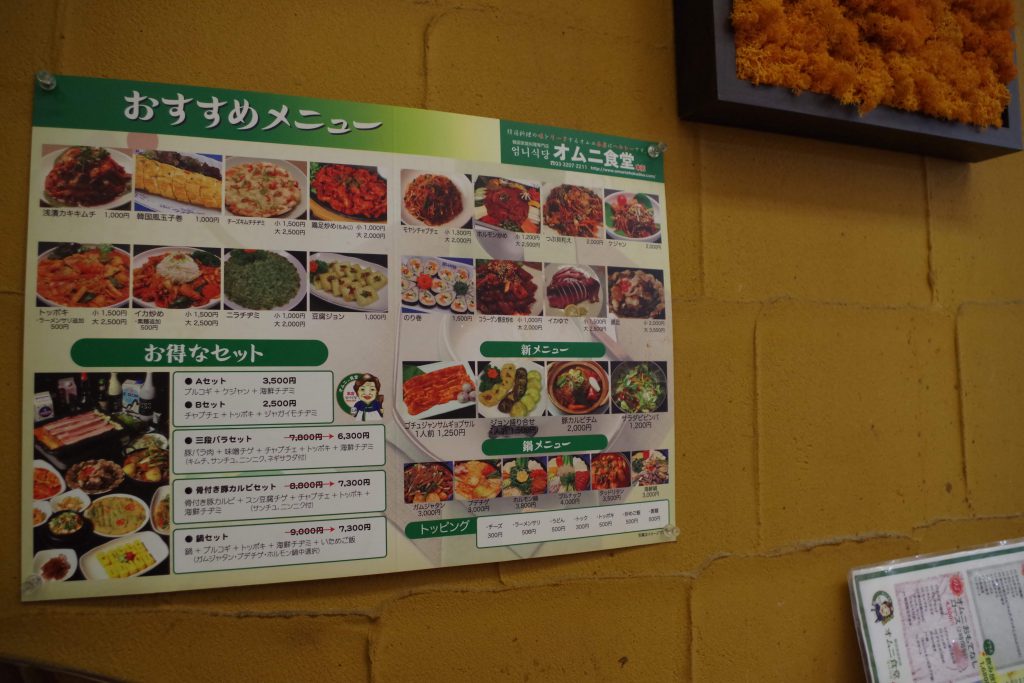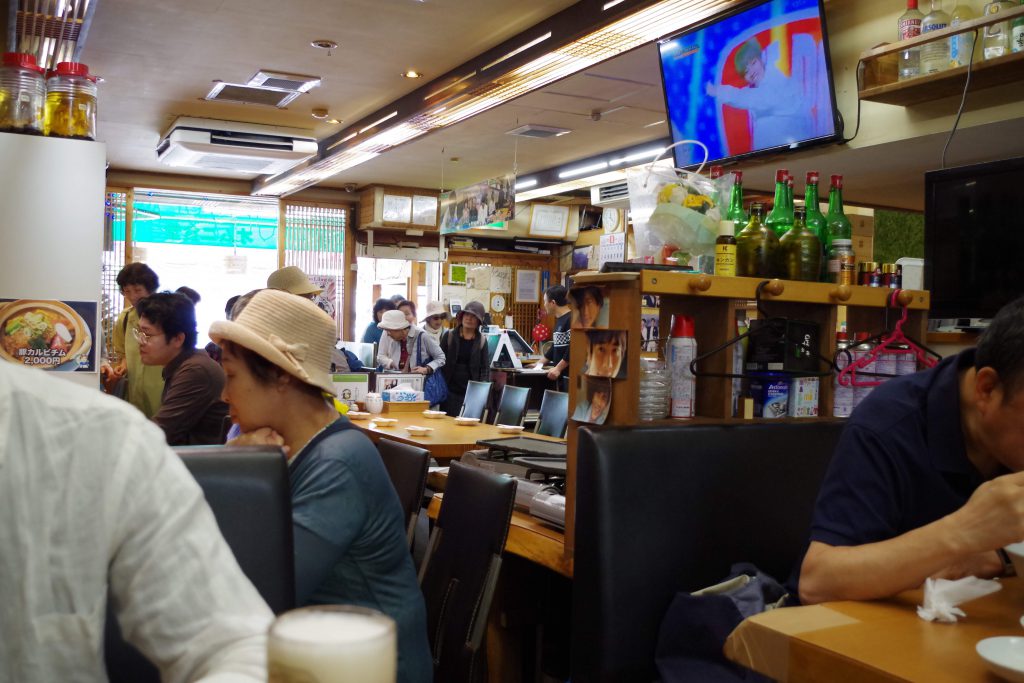 After lunch, what else but to take a walk down the Korean Town alley.
It was surprising to see that there were many young Japanese teenagers in this area, which I suppose it was not an expected sight a few years back. Is there a Korean boom for the youngsters over here? Hmmm.
And everywhere we went, there were people queueing for this corn-dog like snack food, which is unbelievably long queue. No way would I want to queue for hours just to eat corn-dog? I guess this is the hype for the teenagers – to queue and take photo and post in their instagram account. By the way, there is a Japanese word for this – インスタ映え (insta-ba-e).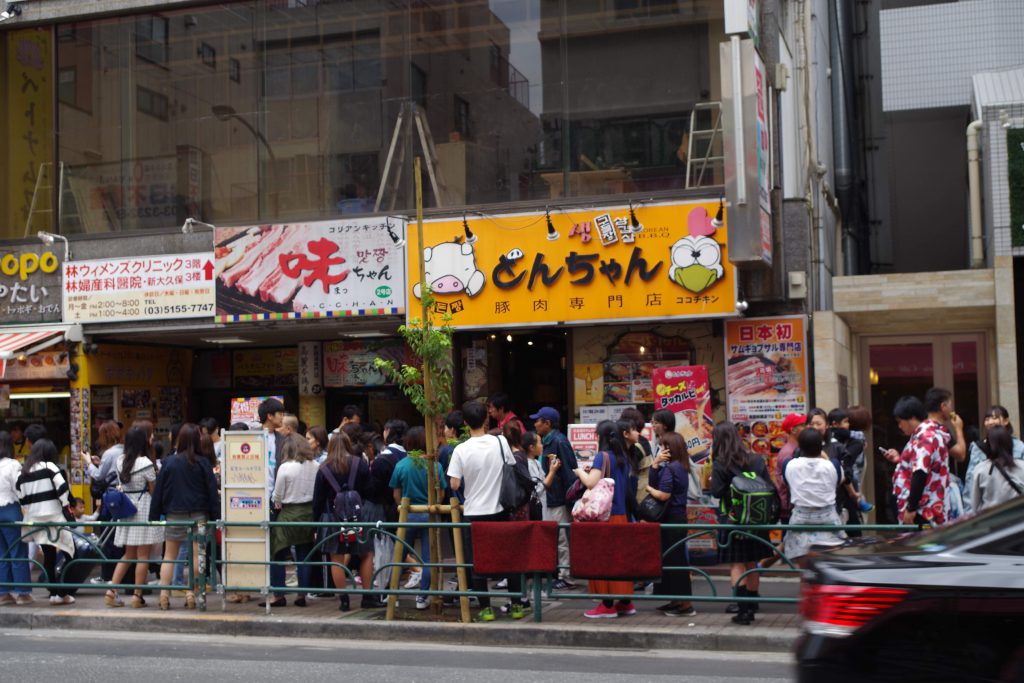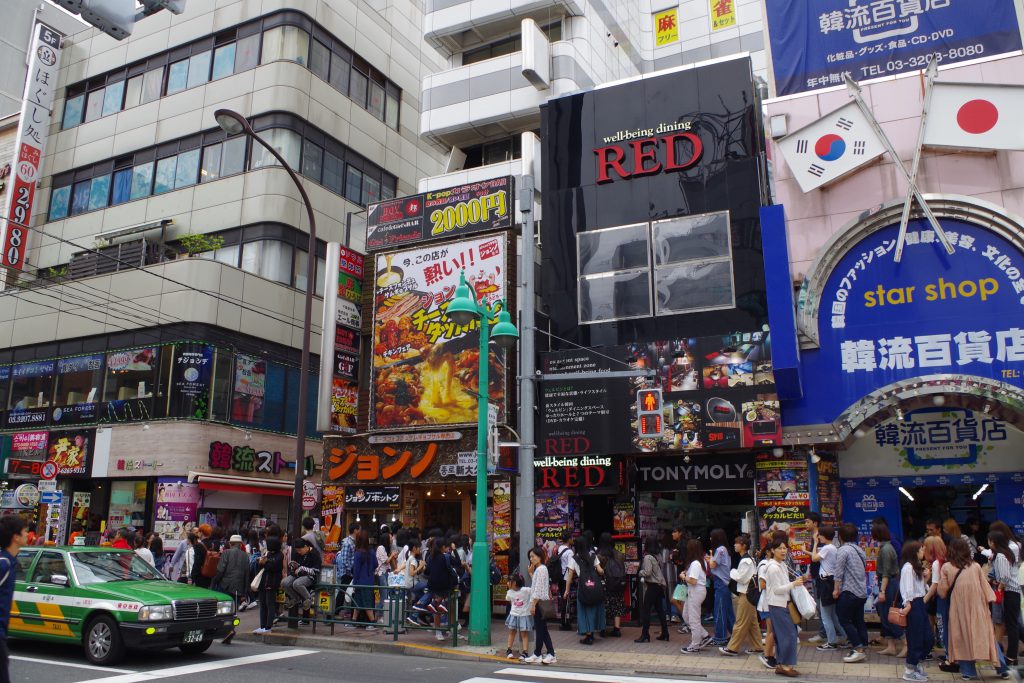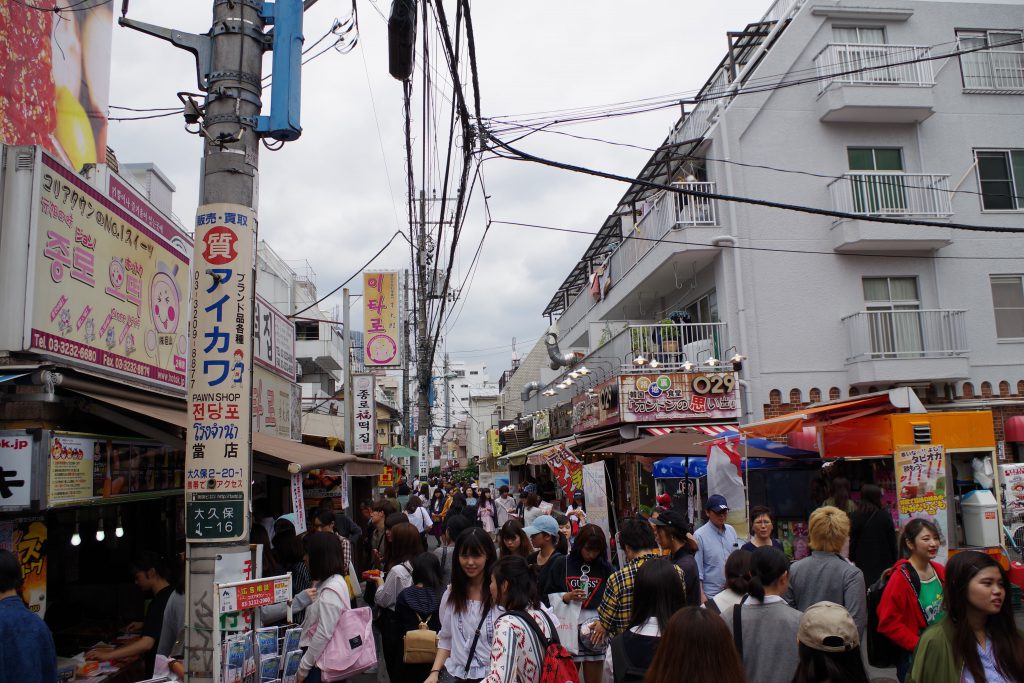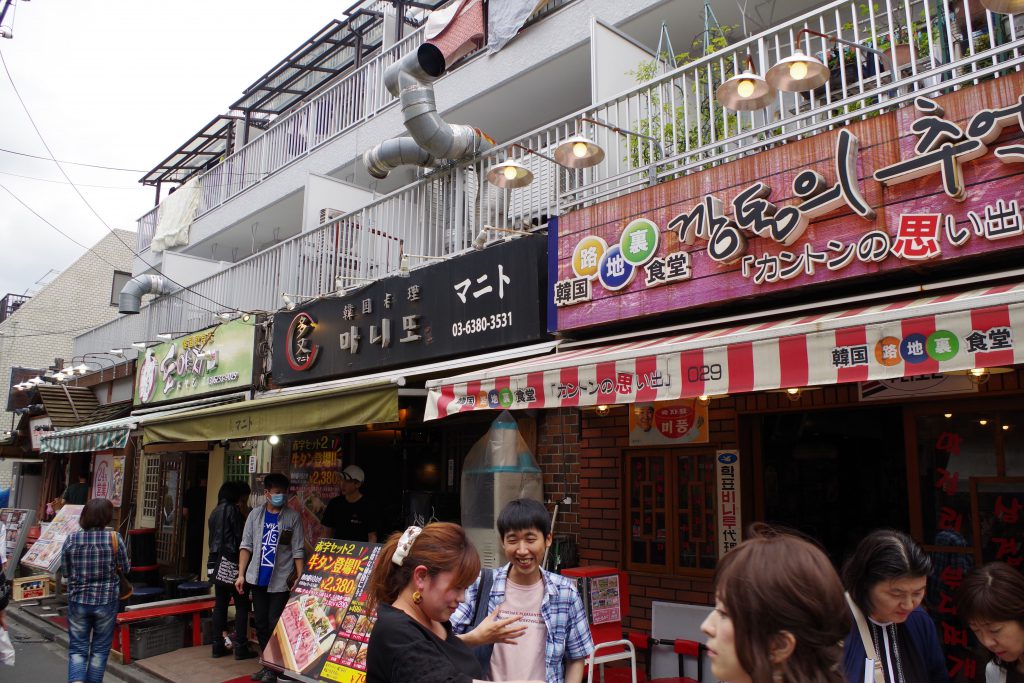 Doesn't this place just look like Korea?
Most tourists who travelled to Tokyo will definitely explore Shinjuku, so why not drop over to the Korean Town area to experience some Korean atmosphere in Japan too?
You May Also Like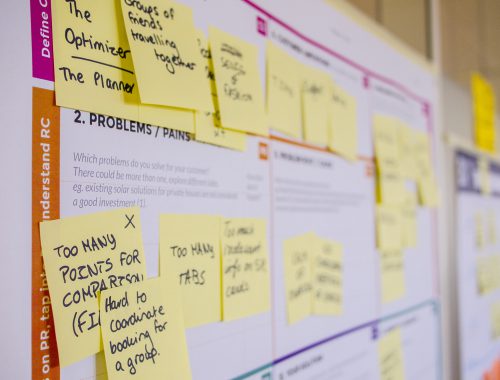 April 28, 2018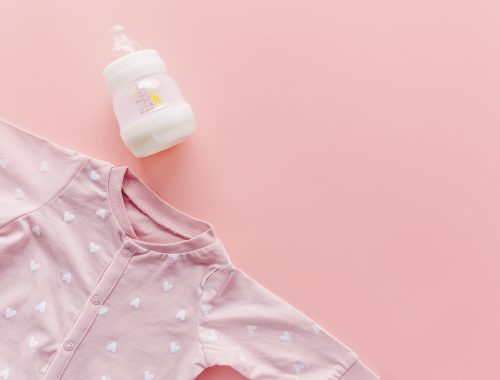 August 27, 2019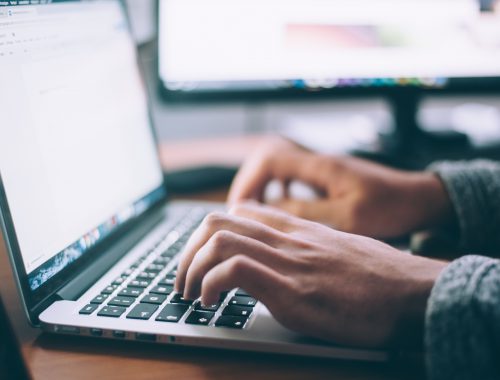 February 15, 2019